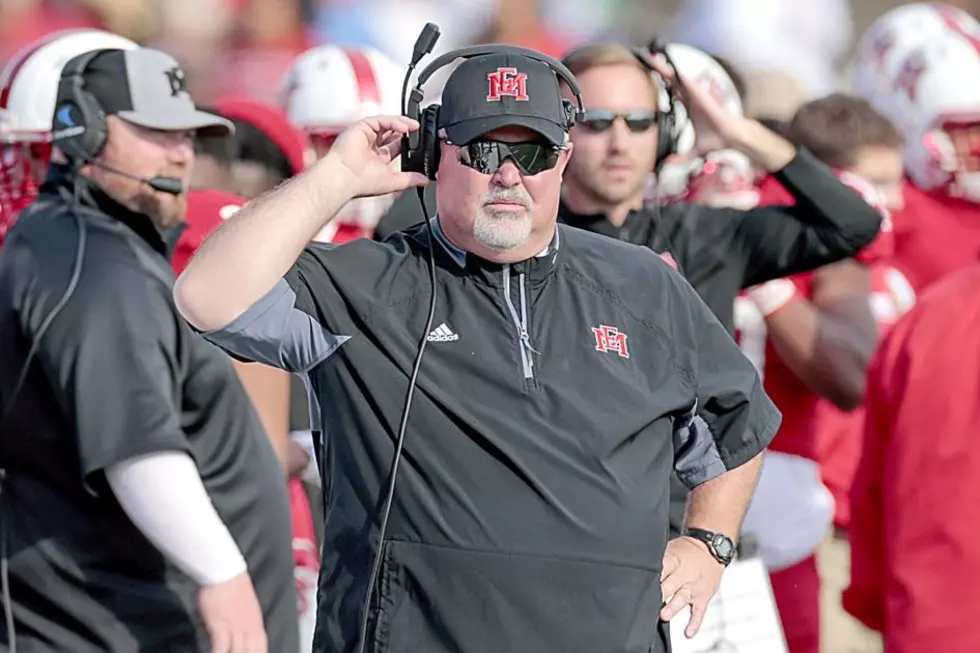 Coach Buddy Stephens of Netflix's "Last Chance U" Joined The Gary Harris Show
Photo Courtesy of MeridianStar.com
On this week's Wednesday edition of The Gary Harris Show, the head coach for East Mississippi Community College football, Buddy Stephens, shares his recipe for success and some insight on an up-and-coming prospect.
The Huntsville-native answered questions about his time coaching high school football here in Tuscaloosa, as well as some key players and decisions during the filming of the "Last Chance U" documentary on Netflix.
When considering his coaching history at Tuscaloosa's Central High School, Stephens jokingly recalls the distractions across 15th Street from Central's practice field. "With the bread store (Flowers Baking Company), it's tough," said Stevens. He elaborated with, "For two or three hours, really… you couldn't get anyone to concentrate."
Gary Harris asked Stephens what his goals were when Netflix announced that the East Mississippi Community College football team would participate in "Last Chance U". Stephens recalls, "The one thing that I said I wasn't going to do-I wasn't going to let it be a documentary on me getting my butt fired."
The conversation moved to Stevens' current and former stars on the field for the EMCC Lions. Specifically, Crimson Tide-hopeful Khyree Jackson. In Buddy Stephens' own words, Jackson is "… the best DB I've ever coached in all of my 19-year history… and Alabama is strong on his list."
According to the 247Sports composite rankings (a system that combines statistics from multiple sports media sources), the 6-foot-3 Khyree Jackson is listed as the #2 junior college cornerback in the US. Out of high school in Upper Marlboro, Maryland, the three-star prospect had zero attention and subsequently, no offers.
Now the rising-star is being looked at by virtually every contender in the SEC, including Alabama. As of now, Jackson has narrowed his list down to Alabama, Florida, Kentucky, Oklahoma, Oregon, and South Carolina.
Buddy Stephens' career record at East Mississippi Community College is a staggering 115-16 with five JUCO National Championships. In 2018, after EMCC's most recent National Championship, Coach Stephens was named as the NJCAA Coach of the Year-his third time receiving the honor.
For the full conversation with the "Last Chance U" HC Buddy Stephens, check out the interview on Soundcloud or Youtube. Tune into the Gary Harris Show every morning at 9am on The Home For Alabama Sports - Tide 100.9.
Enter your number to get our free mobile app