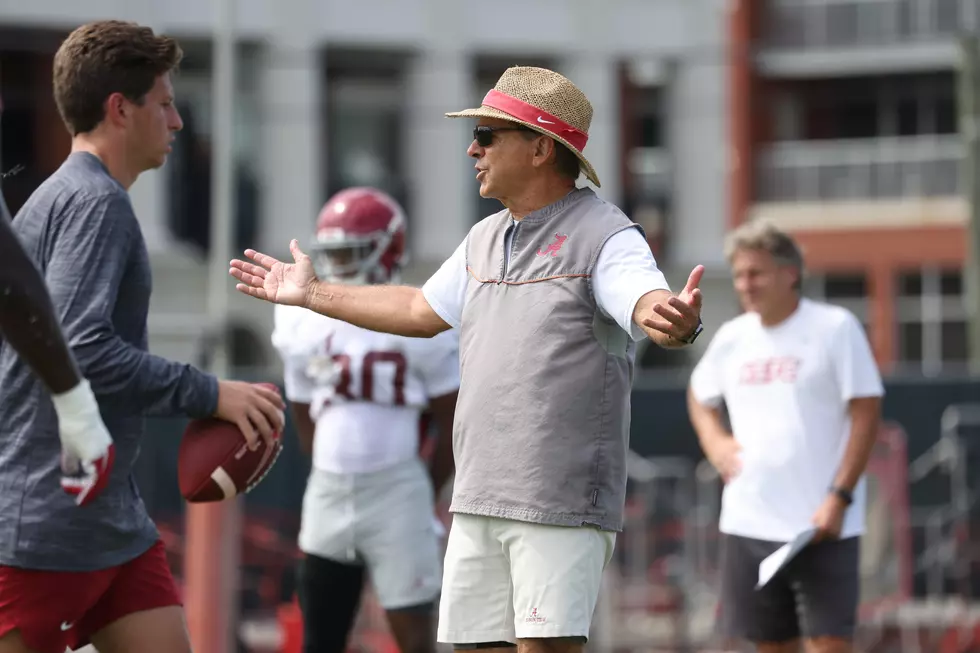 Days of Bama Depth Charts Nearing an End?
Crimson Tide Photos / UA Athletics
The Alabama Crimson Tide opened its season Saturday with a 55-0 shellacking of the Utah State Aggies. There is no illusion in that score as at no point in the game was there any semblance of competition from its opponent. However, there was a sense of competition within the Tide's position groups. The rotation of depth at cornerback and offensive line were two of the more noticeable factors in the game.
Questions regarding the depth-chart came up early in the post-game press conference as a media member asked about the rotation of the cornerbacks. Saban took issue with this.
The coach went on a rather aggressive tangent pointing out that it had been an open fact that there was competition at the corner position and he never implied that there were solidified starters at the position.
Then, when the next question was about the starting offensive line rotation, Saban dropped a bomb.
"Look, guys, you guys need to get off the depth chart a little bit and forget about who started and who didn't," said Saban. "My biggest issue on our whole team was the day the depth chart came out. So you may have seen the last one. Y'all may have seen the last one. Because that's all you worry about."
Saban claiming that he may not release depth charts anymore is obviously a jarring statement, but there is a lot of base behind his sentiments.
The coach has never insinuated that these position battles were over simply because the off-season was over, and for the first two questions to imply that he had would obviously be frustrating.
It is well within Saban's power to withhold the depth chart, so we can only wait and see if the coach is going to act on his statements.
Alabama vs Utah State Week 1 2022