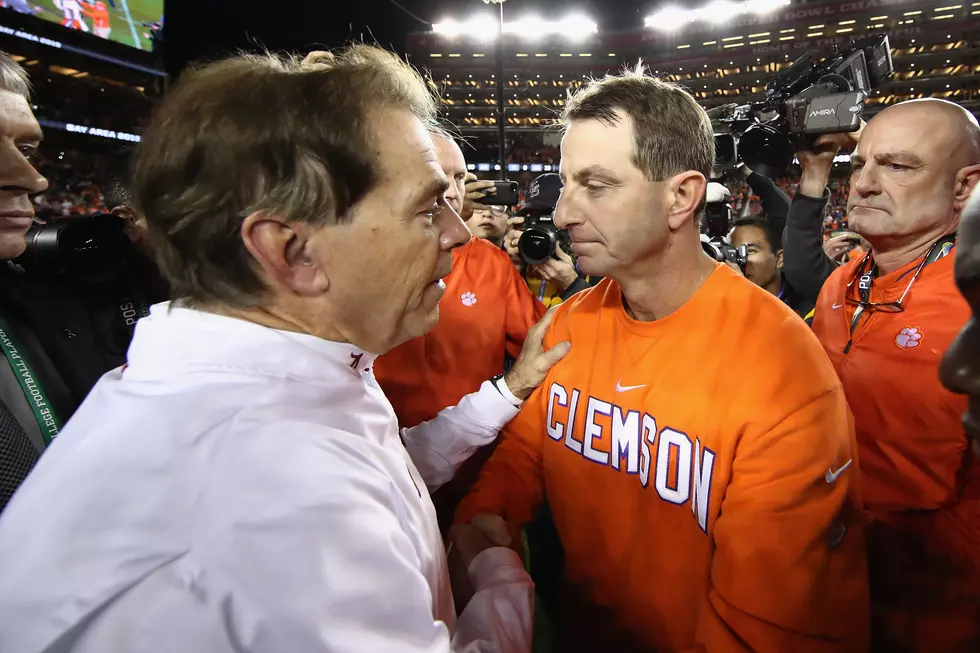 ESPN's Brad Edwards Breaks Down the Landscape of CFB Going Into the Upcoming Season
Getty Images
As the Alabama Crimson Tide and the Clemson Tigers has been the standard of college football over the last few season going back and forth from the title picture. But will this be the season where teams like Georgia, Oklahoma and a few teams in the Pac-12 will make their case for the College Football Playoffs and beyond?
Brad Edwards of ESPN joined The Game with Ryan Fowler to discuss taking advantage of the schedule to help build depth on the roster, second best team in the ACC, is there a team in the BIG 12 that can make a run in the college football playoffs, and is Washington the team in the PAC 12 that could make or run.
For more of Brad Edwards thoughts on Alabama football, make sure you listen to the interview below the article. For the latest, news, breakdown and analysis surrounding Alabama Crimson Tide football, don't miss The Game with Ryan Fowler weekday afternoons from 2-6 p.m.