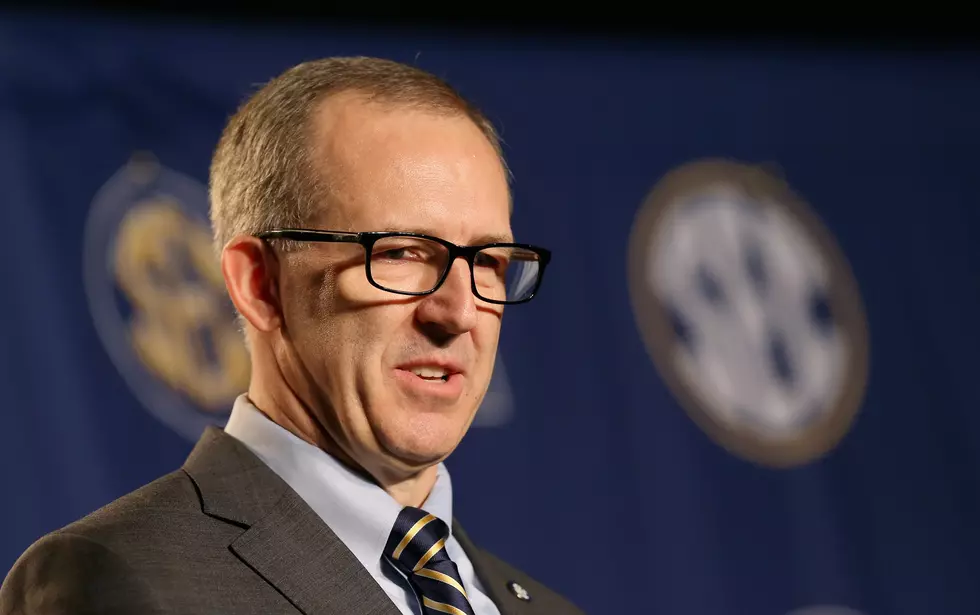 EXCLUSIVE: Sankey Says Congress Talks "Exceeded the Expectation"
Getty Images
SEC Commissioner Greg Sankey spoke recently on his visit to Capitol Hill and its focus on NIL regulation.
Sankey discussed the topic Tuesday at SEC Media Days with "The Game" host Ryan Fowler.
Fowler asked Sankey if the visit to Congress met his expectations.
"I don't know that I would use the word 'expectation,' other than the expectation that there'll be interest," said Sankey.
However, Sankey noted that the interest in the conversation about NIL regulation "exceeded the expectation" he did have. "There's much more awareness and attention to the issues we're identifying," Sankey said.
The commissioner was realistic, though. "What we want to see is not just interest but commitment," said Sankey, "which means a potential bill being created by committee and introduced on the floor."
Sankey said he hopes to see a bill introduced and announced over the next few weeks. However, he noted that proposing the legislation now could be problematic. "In an election year, you do run into a set of distractions," said Sankey.
Nevertheless, Sankey emphasized the need for action, and the need for this action by Congress specifically. Sankey explained that certain issues could be resolved in "certain other venues" but that "you don't have a holistic problem outside of congress."
Sankey noted that between now and the end of the year would be a "comfortable level to have some level of action." But, he said: "We're not to that finish line yet."
Listen to the full interview with Greg Sankey:
Alabama Athletes With NIL Deals
The biggest evolution in college athletics history is here. Check out which current Alabama athletes hold NIL deals in this ever-expanding and changing photo gallery.
All of the SEC Marching Bands From Alabama to Vanderbilt