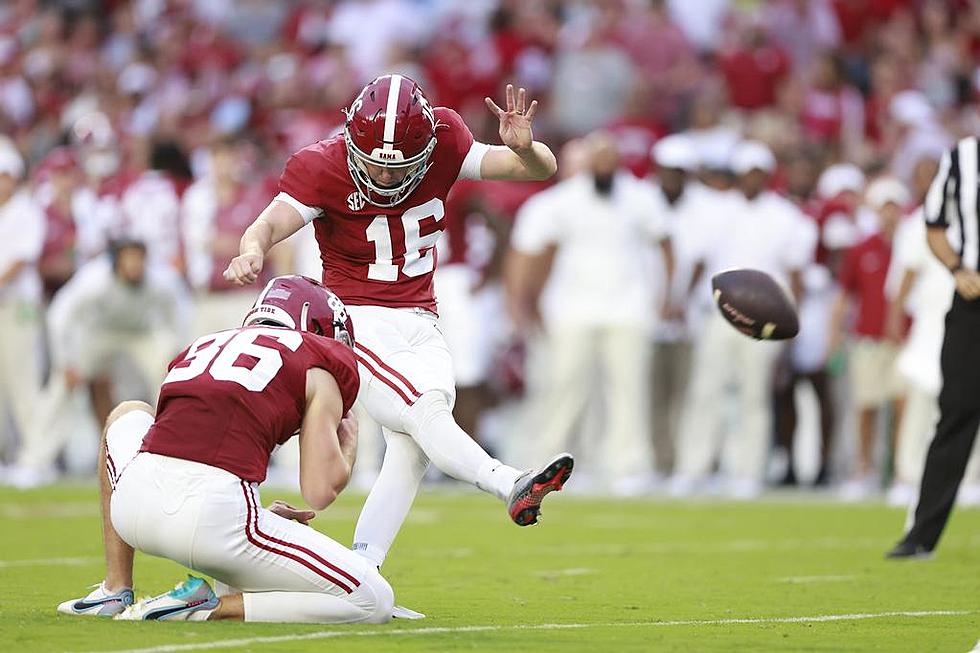 Five Years Flew By For Alabama Kicker
Crimson Tide Photos / UA Athletics
Senior Day in Tuscaloosa is fast approaching, and Alabama graduate student/kicker Will Reichard knows it.
"I think after last week's game was over, kind of the rest of the weekend, these last couple days I've kind of thought about it a little bit," Reichard said this week. "It's a little sad that it's going to be my last time in Bryant-Denny, but super blessed to have been able to play here the last five years."
In those five years at the Capstone, Reichard emerged as one of the more consistent kickers in college football history. He had a perfect 2020 season and his team did the same by winning its 18th national crown, thanks in no small part to Reichard's right instep.
Reichard, now one of the few married Alabama players, is the NCAA's all-time kicking points leader and ranks third overall on the career points list. He's the SEC's career leader for points with 502 on 77 made field goals and 271 made point-after attempts.
The Hoover native has been a model of consistency for the Crimson Tide since arriving as a freshman back in2019.
"It's been a huge blessing," he said. "Really thankful for coach Saban for giving me the opportunity to do so. I'm really excited to run on that field one last time."
I began covering Reichard's games when he as a Hoover sophomore in the fall of 2016, and even then one could tell he had a special future, one that likely includes Sunday afternoons in the NFL.
Reichard has been kicking most of his life and when he has a rare mishap, such as a pair of misses in the LSU win, he knows how to fix them.
"Obviously, I want to make every kick that I can," he said. "I left my hips open and ended up pushing it right. Some technical aspects just didn't go right."
Alabama and Chattanooga square off Saturday at 11 AM CT at Bryant-Denny Stadium, with radio coverage provided by Tide 100.9, 95.3 The Bear, and 1230 AM WTBC along with their apps.
Top 10 Places to Cure the Munchies in Tuscaloosa
Hey, man--feeling hungry? Check out our list of the ten best places to cure the munchies in Tuscaloosa.
Gallery Credit: Meg Summers