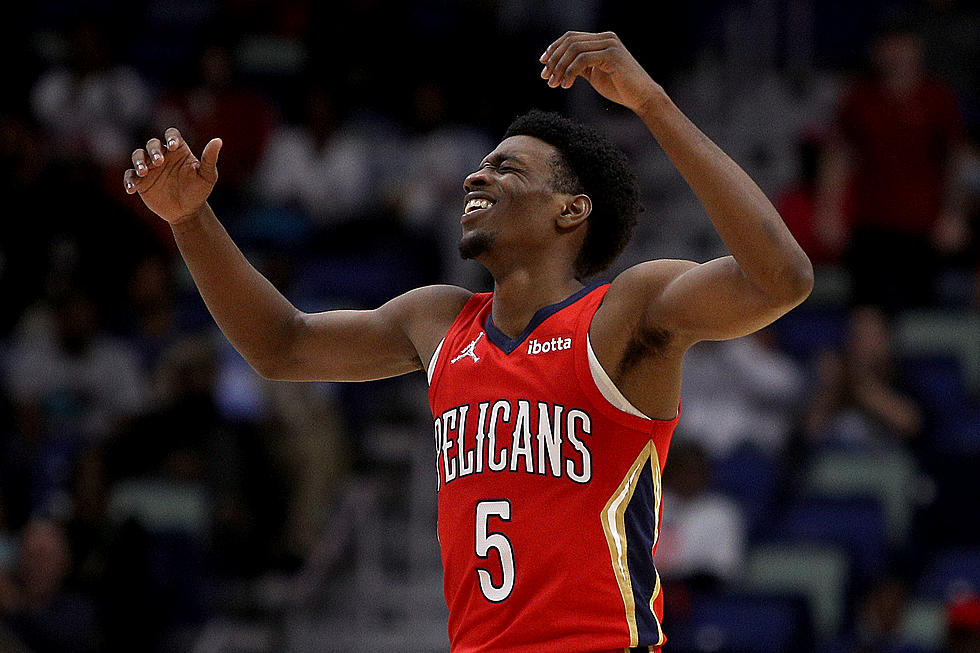 Former Alabama Basketball Star Named to USA Select Team
Getty Images
Former Alabama star and now New Orleans Pelican Herb Jones has been named to the USA Basketball's Select Team, joining 13 other current and former NBA players.
The USA Select Team will practice with the USABMNT from August 3-6 in preparation for the FIBA World Cup.
Full USA Select team roster:
Cade Cunningham, G (Piston) 
Jalen Duren, C (Piston)
Langston Galloway, G (G-League)
Jalen Green, G (Rockets)
Quentin Grimes, G (Knicks)
Chet Holmgren, C (Thunder)
John Jenkins, G (Bàsquet Girona, Spain)
Herb Jones, F (Pelicans)
Eric Mika, C (G-League)
Trey Murphy III, F (Pelicans)
Keegan Murray, F (Kings)
Payton Pritchard, G (Celtics)
Naz Reid, C (Timberwolves)
Jalen Williams, F (Thunder)
Jones is one of two Pelicans players to make the team, the other being Trey Murphy III.
Jones averaged ten points and 1.6 steals a night during his sophomore season in New Orleans, earning himself a 4-year $54 million extension, keeping him in the Big Easy for the foreseeable future.
For more content on the NBA and Alabama Basketball from Simon Besnoy, follow him on Twitter at @Simonbez1 and stay tuned to Tide1009.com for daily news.
Alabama at 2023 SEC Media Days
Alabama Men's Basketball's 2023 Recruiting Class
Pictures of Alabama Men's Basketball's 2023 Recruiting Class. Alabama's 2023 class is ranked 10th in the nation per 247Sports Composite Rankings.