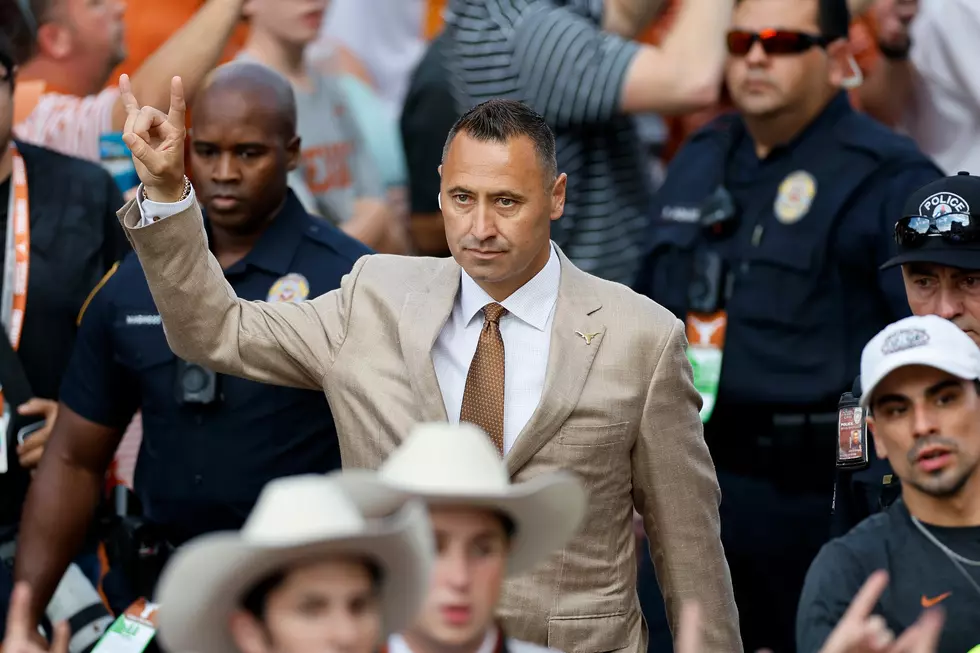 Former Alabama Offensive Coordinator Wins The Red River Rivalry
Getty Images
Steve Sarkisian, former Alabama offensive coordinator and Texas head coach, wins his first Red River Rivalry by a score of 49-0.
He had Lincoln Riley and Sooners on the ropes, by going up 28-7 at halftime in his first season. After Riley subbed in Caleb Williams, who is currently the quarterback at USC, Oklahoma came back and won the game by a score of 55-48.
The Longhorns got their revenge in Dallas by destroying their arch-rival. The Texas offense under Sarkisian ended the game with 585 total yards of offense, 289 passing yards from quarterback Quinn Ewers, and 296 rushing yards.
Sarkisian has Alabama to thank for getting the Texas job. After being fired by the Atlanta Falcons in 2017, Alabama head coach Nick Saban hired Sarkisian to become the Crimson Tide's offensive coordinator.
In two full seasons with the Crimson Tide, Sarkisian made Tua Tagovailoa and Mac Jones first-round picks, flipped Heisman quarterback Bryce Young from USC, helped wide receiver Devonta Smith win the Heisman Trophy.
He turned the 2020 Alabama offense into one of the best offenses in college football history and helped the Crimson Tide secure their 18th National Championship by going undefeated.
Sarkisian was hired by Texas to bring them back to relevance after dominating the college football world in 2020. During his second season, Sarkisian won his first Red River Rivalry and almost upset the Alabama Crimson Tide, who at the time was the number one team in the nation.
When the Longhorns move to the SEC in 2025, Sarkisian will have Texas ready to compete for SEC Championships and possibly National Championships.
Alabama vs Texas A&M Week 6 2022
Alabama vs Texas Week 2 2022