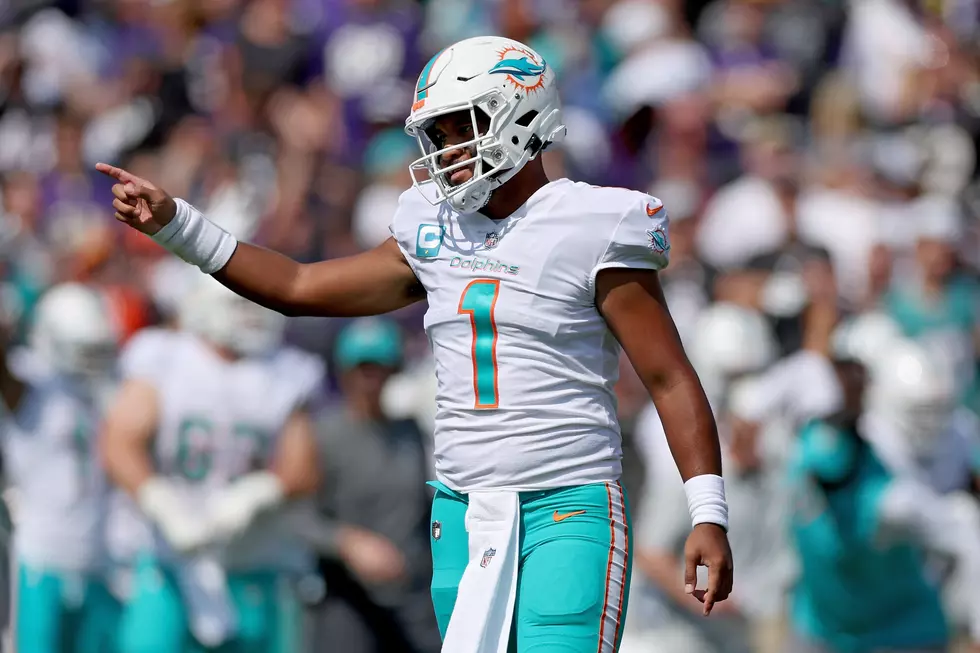 Former Alabama Quarterback Wins AFC Offensive Player of the Week
Getty Images
Former Alabama quarterback Tua Tagovailoa won AFC Offensive Player of the Week after his performance against the Baltimore Ravens.
The Hawaii native went 36-of-50 for 469 yards, six touchdowns, and two interceptions to lead the Dolphins to a 42-38 victory.
Miami was down 21-points with 12:13 left to go in the fourth quarter on Sunday afternoon. The Dolphins scored four touchdowns in four drives, including the game-winning touchdown with 2:05 left in the game, driving down the field in six plays.
Former Alabama wide receiver Jaylen Waddle caught the seven-yard reception in the end zone to seal the victory with 14 seconds left in the game.
Other players to receive AFC honors this week are Kansas City Chiefs cornerback Jaylen Watson (Defensive Player of the Week) and New York Jets punter Braden Mann (Special Teams Player of the Week).
The Dolphins take on the Buffalo Bills on Sunday, September 25, 2022, at noon CT. Check your local CBS listings to determine if the game is in your area.
Every Alabama alum who scored a Touchdown in Week 2 of the 2022 NFL season
A photo of every former Alabama football player who scored a touchdown in Week 2 of the 2022 NFL season.