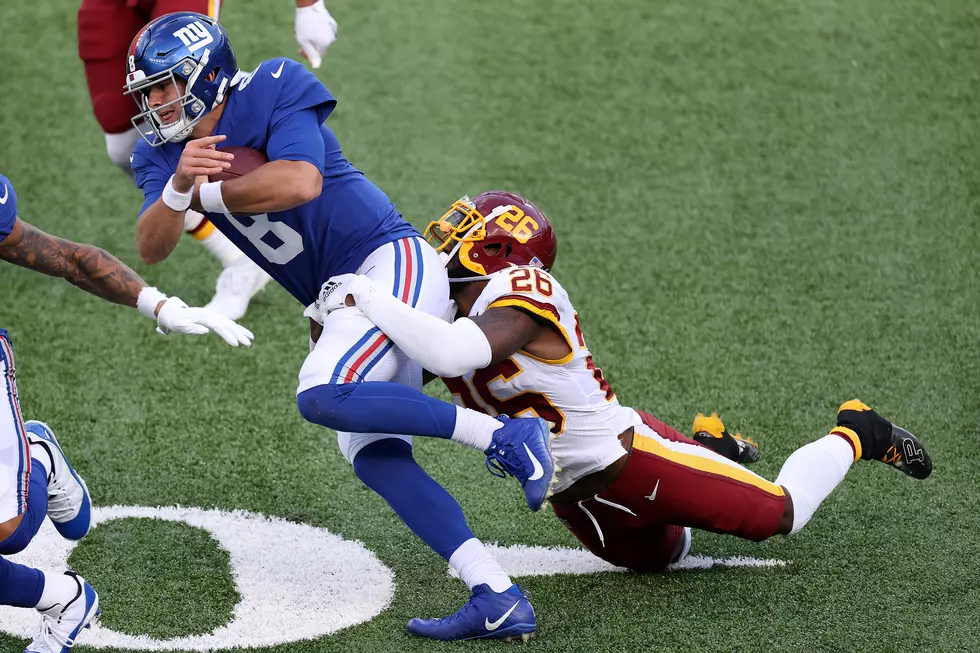 Former Alabama Safety Returns to His Old Stomping Grounds
Getty Images
Landon Collins has a new home in his old home. The free agent safety visited with the New York Giants earlier this week and has now informed CBS Sports' Josina Anderson that he is signing with the team and is currently en route to London, UK to spend time with his teammates before they face the Green Bay Packers.
The former unanimous All-American and NFL All-Pro was selected by the Giants in the second round following the 2014 college football season and spent four seasons there. In his time with the Giants, he earned All-Pro honors and was sent to three Pro Bowls.
Following his original stint with the Giants, Collins signed a blockbuster contract with the then Washington Redskins to join forces with a multitude of his college teammates playing defense in the nation's capital. Collins was an integral leader both on the field and off as the franchise wen through a massive re-branding that saw them not even have a team name for two seasons.
In 2020, Collins tore his Achille's tendon in week seven against the Dallas Cowboys and never quite regained his original speed. However, he still found success when Ron Rivera moved him from safety to a hybrid safety-linebacker role after the team lost several linebackers to injury.
Collins was initially resistant to the change, but grew to enjoy it when it translated to success on the field.
Collins now joins a 3-1 New York Giants squad that is only one game out of first place in the hotly contested NFC East under the tutelage of first-time head coach and former Alabama offensive coordinator Brian Daboll.
Hillcrest vs. Central
The Hillcrest Patriots defeated the Central Falcons 63-19 on the Patriots' homecoming night, Sep. 30.
Alabama vs Arkansas Week 5, 2022