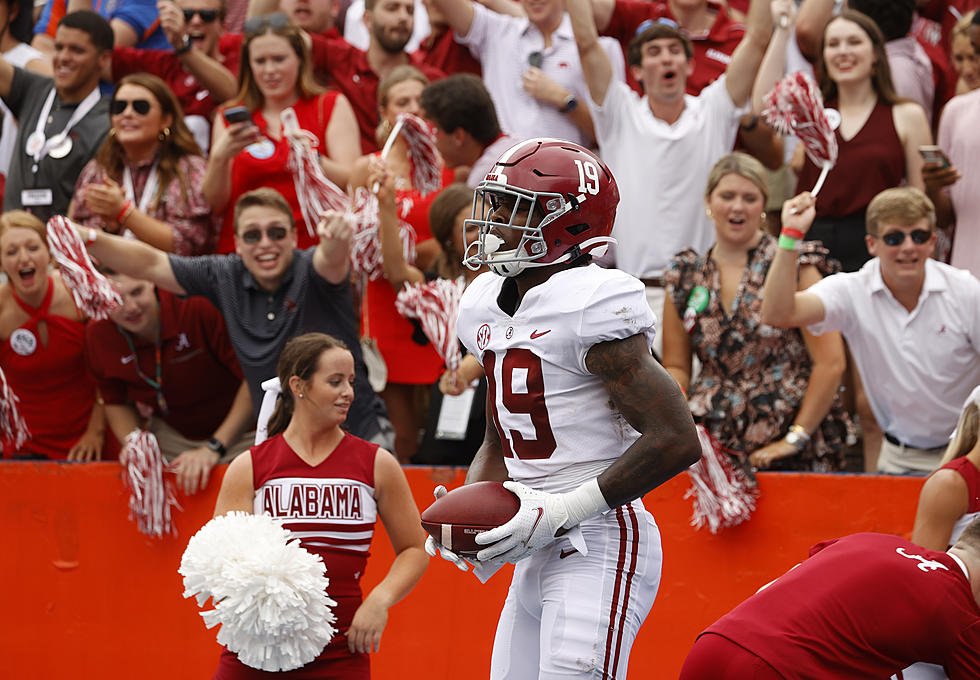 Former Alabama Tight End Headed to Canada
Crimson Tide Photos / UA Athletics
Former Alabama players do not just play in the United States. On Monday, former Alabama and Texas tight end Jahleel Billingsley was signed to the Calgary Stampeders practice squad. The Calgary Stampeders is one of nine teams that is a part of the Canadian Football League (CFL).
The four-star tight-end recruit from Chicago, IL., enrolled at the University of Alabama as part of the 2019 recruiting class. In 2020, Billingsley was looking like a future star for the Crimson Tide as he had 287 receiving yards and three touchdowns as a sophomore. The 6'4 tight end helped the Crimson Tide secure its 18th national championship after defeating The Ohio State Buckeyes, 52-24.
The 2021 season was looking like the year Billingsley would break out and possibly become the first Alabama tight end since OJ Howard to be drafted in the first round of the NFL Draft. The only problem was he could never consistently stay on the field. This was due to undisclosed reasons between him and the Alabama coaching staff.
During a 2021 fall camp press conference when a reporter asked Coach Nick Saban about Billingsley, Saban stated "Well, that's up to him. That's not up to me. He knows what he's supposed to do at practices, he knows what he's supposed to do. This is not a democracy. Everybody doesn't get to do what they want to do. Everybody doesn't get to do what they feel like doing. You've got to buy in and do what you're supposed to do to be a part of the team and do the things you need to do in practice every day — a sense of urgency, play fast, execute, do your job."
In 2022, Billingsley followed his offensive coordinator Steve Sarkisian and transferred to The University of Texas at Austin after three seasons with Alabama. In Austin, Billingsley had multiple off-the-field issues which included a six-game suspension in 2022 for issues that happened during his time at the Capstone. The 6'4 tight end only played three games with the Longhorns where he only had 38 receiving yards.
The Stampeders are currently in week six of the 2023 CFL season with a 1-3 record. Billingsley will look to help the Stampeders turn around their season as they take on the Saskatchewan Roughriders this Saturday at 6 p.m. CST.
Highest Earning Bama Pros of All-Time
The University of Alabama is known for constantly cranking out world-renowned athletes, but who of the best active or former pro players have the highest career contract earnings?
Iconic Photos From Alabama's 18 National Championships
Claimed or recognized, no FBS football program has more national championships than the Tide. Look back on all 18 titles in Alabama history with these photos.