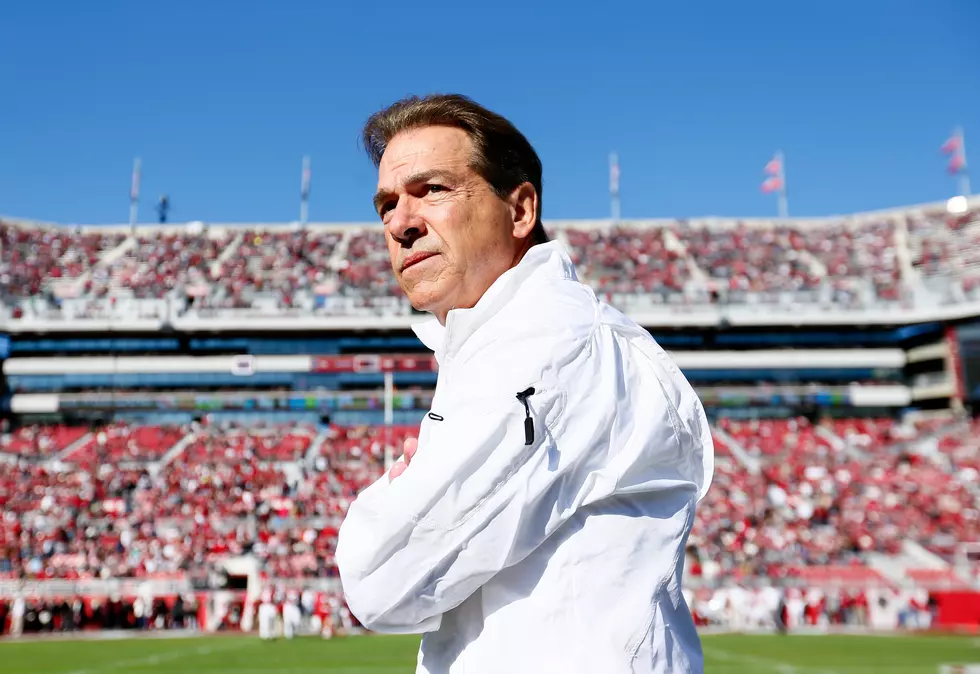 Former Bama Player and His Mom Make Accusations About Coach Saban and UA
Getty Images
Former Alabama nose tackle Joshua Frazier said "the school is ruled by him (Saban) with an iron fist and he won't listen to his players. All they care about is championships. Get you so focused on the game to distract from real issues." Joe Gaither from Tide 100.9 joined the Steve Shannon Morning Show to talk about an additional allegation made by Frazier's mom. Listen to the entire segment here.
Coach Saban said in an interview last week on College GameDay that "all lives matter, including black lives". The accusations made by Frazier came after Saban's comments about social justice.
No response from Coach Saban or the University of Alabama.