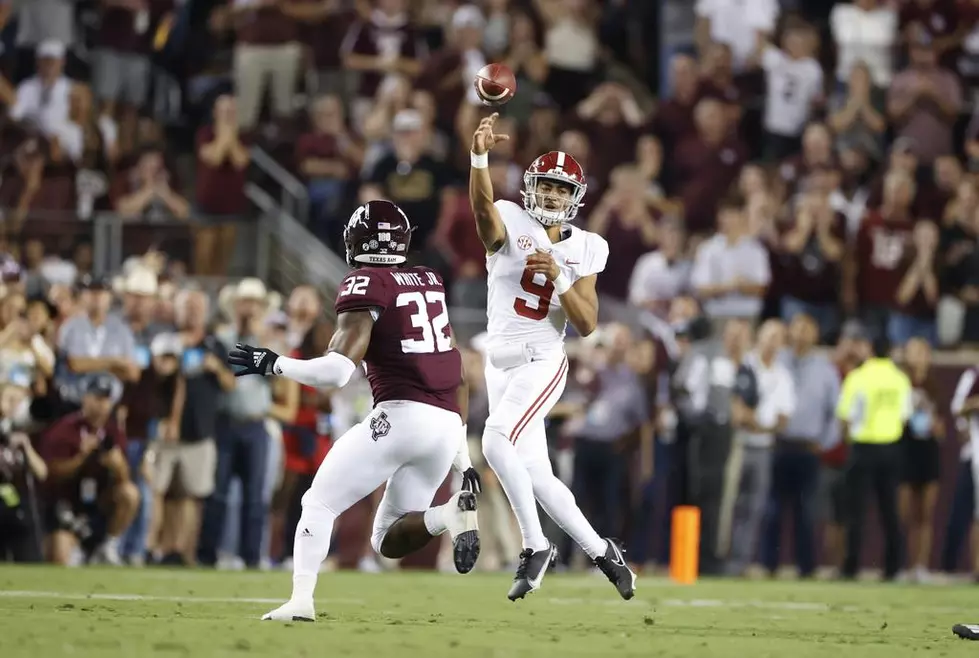 Former Bama Player Doesn't Want Tide to Blowout Aggies
Crimson Tide Photos / UA Athletics
Former Alabama quarterback Greg McElroy appeared on his weekly podcast and YouTube show, "Always College Football," where he previewed the upcoming college football slate.
When the Alabama-Texas A&M segment came up, McElroy discussed how the Aggies could hang close and his reasoning on why he did not want the game to be lopsided.
McElroy is not easily calling this a blow-out.
"It's hard for me to say yes to this. On paper, Alabama is a lot better. Alabama also has some question marks right now, most notably the health of their quarterback," said McElroy. "Is Bryce Young 100 percent? Can he drive the football? Can he throw it into tight windows? Can he push the ball down the field?"
The former quarterback also gave his thoughts on the Aggies.
"I would expect Texas A&M's best this week. What is A&M's best? What I've seen so far hasn't been good, but I caution you like I cautioned everybody… remember what Texas A&M looked like in the weeks leading up to the Bama game last year, they were atrocious," said McElroy. "What happened when Bama came to town? They had by far their best offensive output of the season up to that point, they had by far their best defensive performance along the defensive front and made life very difficult for Bryce Young."
McElroy noted that he did not want the game to be sideways for TV reasons.
"Hopefully it doesn't get crazy, crazy sideways because it's CBS lone primetime game of the year and if it gets sideways that would be kind of a bummer for everybody," said McElroy.
Will it really be a bummer for the game to turn sideways?
All of this will be settled on Saturday night in Bryant-Denny Stadium.
Starting Alabama Quarterbacks Under Nick Saban
Here is every quarterback that has started for the Crimson Tide under Nick Saban.
Alabama vs Arkansas Week 5, 2022