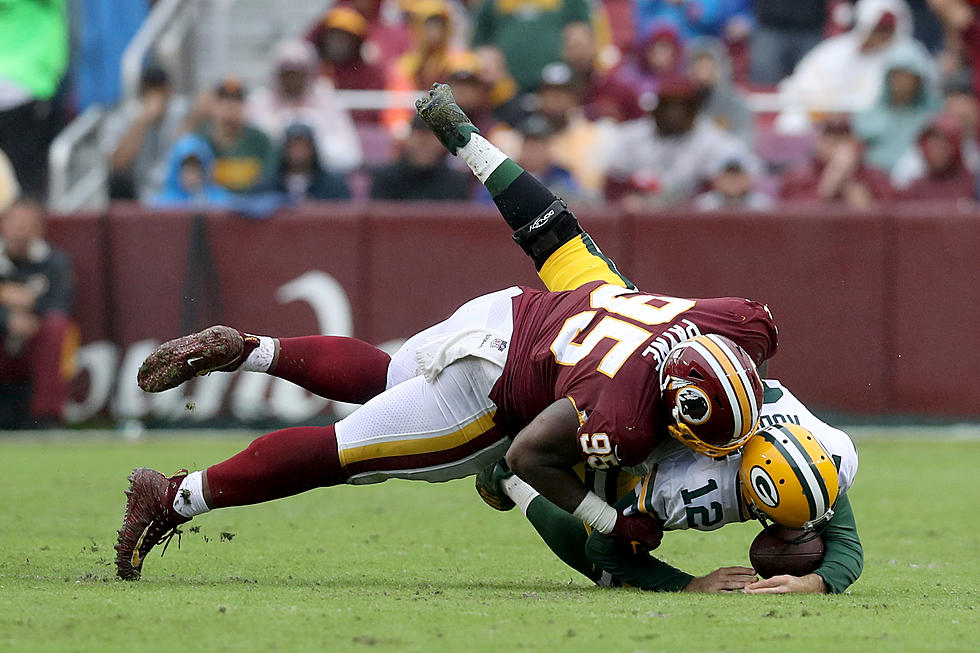 Former Tide Star Franchise Tagged for $19 Million
Getty Images
In a move consistent with head coach Ron Rivera's philosophy of building around a dominant defensive front, the Washington Commanders have elected to use the franchise tag on former Crimson Tide standout Daron Payne.
If Payne elects to play under the tag, which is not a given, he will receive a guaranteed one-year salary of $18.937 million. Last off-season, the Commanders exercised Payne's fifth-year option on his rookie contract rather than negotiate a long-term deal with the Pro Bowl defensive tackle. That move appears to have worked out in Payne's favor as he had the best season of his career in a contract season as a result of the decision.
Last season, Payne was a ferocious force on the field, tallying five pass deflections, 64 tackles, 18 tackles for a loss, 20 quarterback hits, a safety, and 11.5 sacks.
Every single one of those stats is a career best for Payne.
The Commanders freed up about $26 million in cap space on Monday when they cut quarterback Carson Wentz, who was a spectacular failure on a multitude of levels. Had that not happened, they likely would not have had the cap space to pay Payne.
It will be interesting to see what the retention of Payne, which follows the long-term extension of perennial team captain Jonathan Allen, means for Chase Young. The former No.2 overall draft pick is coming to the end of his rookie deal and has been somewhat of a disappointment due to a combination of a sophomore slump and repeated injuries. With Montez Sweat performing well on the outside, the team may be content to move on from the Ohio State star, and stick with its plethora of SEC pass rushing talent.
Alabama Crimson Tide in Super Bowl LVII
Here are the best shots of former Tide stars Jalen Hurts, Landon Dickerson, Devonta Smith, and Josh Jobe in Super Bowl LVII. All four men played for the Philadelphia Eagles, who came up just short in one of the most competitive Super Bowls of all time, falling to the Kansas City Chiefs 38-35 in the waning seconds of the game.
Alabama vs Arkansas Basketball January 11 2023
Alabama vs South Carolina Men's Basketball