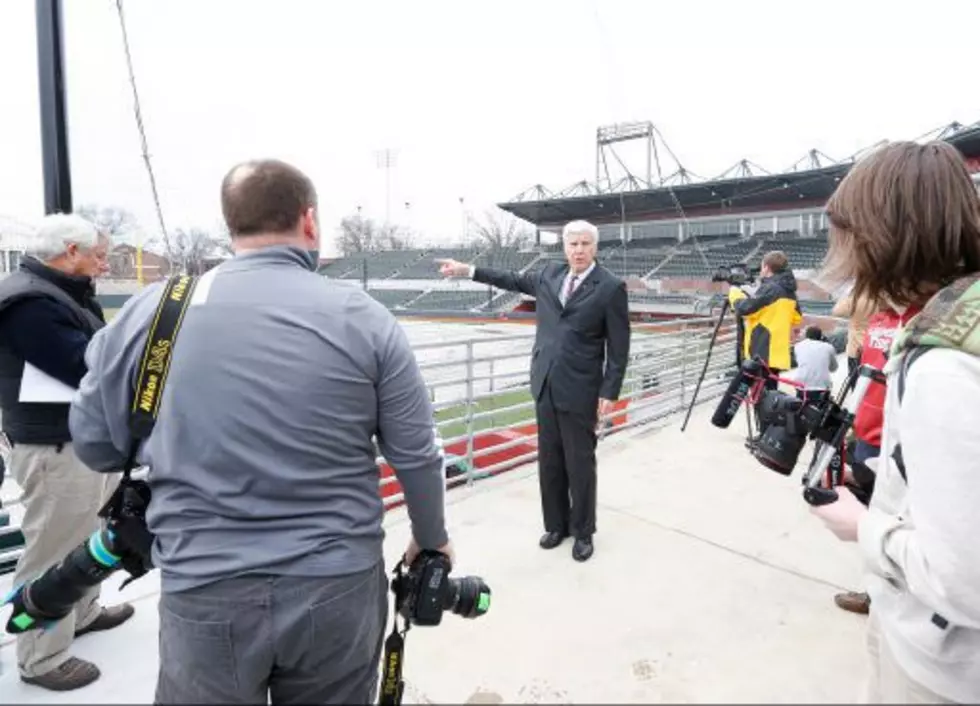 Get a Look Inside the New Alabama Baseball Stadium [PHOTOS]
Photo courtesy of Alabama Athletics
Alabama baseball is only a few weeks away from opening the 2016 season inside a renovated stadium and media got a first look at the 'New Joe'.
Check out these 17 photos from the tour that took place on Wednesday. The finishing touches are going into Sewell-Thomas Stadium, which is set to open for the Crimson Tide's opening series against Maryland on February 19.
You can hear every Alabama baseball game on Tide 99.1.