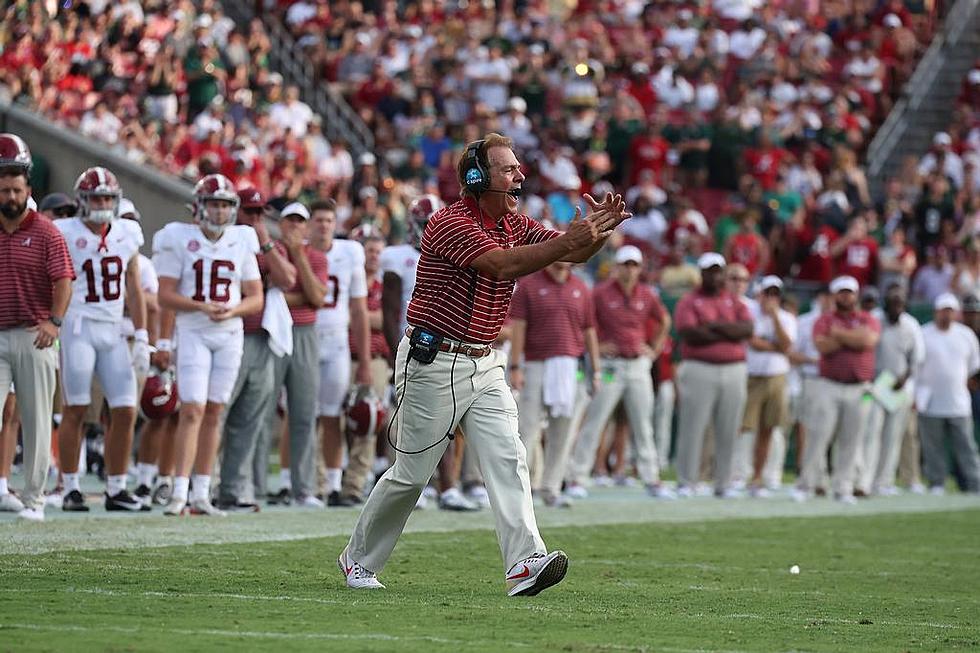 Has Alabama Found its Quarterback? What Saban Said in Tampa
Crimson Tide Photos / UA Athletics
After Alabama held off South Florida 17-3 in Tampa, Tide head coach Nick Saban had plenty to say about the Alabama quarterback situation and more. Here's a look at some of Saban's comments.
On the quarterbacks
"We're going to evaluate all the quarterbacks this week in terms of how they played and we're going to evaluate Jalen Milroe in terms of how he played."
"I thought [Ty Simpson] did okay. I thought he played well. He managed the game well and made a couple of big-time throws, We ran the ball well when he was in there."
"We'll decide this week who gives us the best opportunity to be successful as an offensive team, and that's the way we will go."
"Jalen Milroe did a great job [on the sideline]. He's really been supportive of his teammates. Hopefully we will all learn lessons from that."
"Everybody has the opportunity to respond in the right way in terms of when things don't go as they'd hoped."
Here are the final stats from the Alabama QBs against USF:
Tyler Buchner: 5-14 (36%), 34 yds, 0 TD, 0 INT
Ty Simpson: 5-9 (56%), 73 yds, 0 TD, 0 INT
Simpson had a rushing TD at the end of the game and a long pass to tight end CJ Dippre to set up a touchdown.
On allowing five sacks
"We messed up the protections several times and we got beat with the sacks several times. Those are drive killers and we've got to eliminate that."
"They have probably as exotic a pressure package as anybody we play. There's so many multiples; you have to change and slide protections. We did a good job in practice but in the game we didn't handle it."
On the win
"I'm proud of our players the way they competed in the game. The defense did an outstanding job. We pressured the quarterback well."
"We struggled a little bit on offense. We ran the ball better in the second half than the first."
"I want our players to be happy about the fact that they won."
"They went four it six times on fourth down and only converted two. That was huge, especially the field position."
"We had a lot better quarterback pressure in the game. We played Braswell and Turner at defensive end. That's how we played the whole game."
"We've had four touchdowns negated this year because of penalties. All these things add up. We need to fix all those things."
'We didn't play great. We had a lot of adversity to overcome."
Alabama will face Ole Miss next week with kickoff set for 2:30 p.m. CT.
Alabama vs. Middle Tennessee State