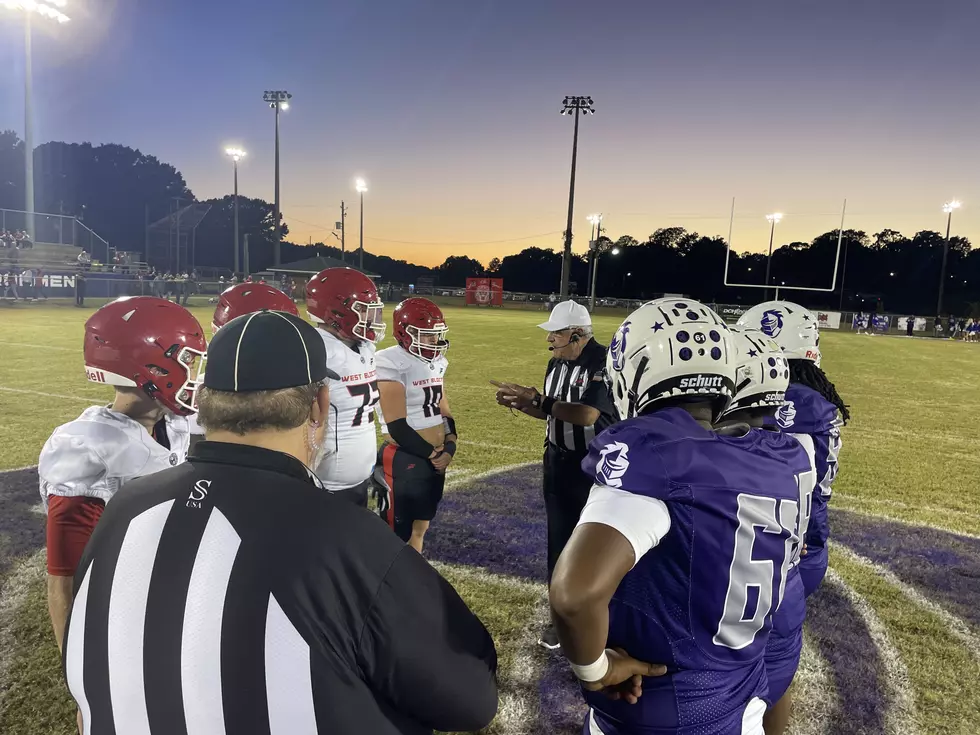 Holt Ironman Football Squad Has a New Leader
West Blocton at Holt / Photo Curtesy Hardy Graham
A new head coach of the Holt High School Ironman Football team has reportedly been chosen. Coach Brian Newton will be at the helm of the program for the 2023 season, per Tide 100.9's own Gary Harris.
Newton is a known quantity in the Tuscaloosa area. Newton served as an assistant under Mike Winegarden at Tuscaloosa County High School this season, helping guide the Wildcats to 6-4 record while ultimately missing the playoffs.
Newton has also served as the offensive coordinator for American Christian Academy on Veteran's Memorial Parkway in the past.
Holt has not had a winning season in two decades and has been particularly abysmal the past few seasons. Since the dawn of the new millennium, the Ironmen have compiled a 45-157 record. In the last four years, they are just 7-32.
The Tuscaloosa County Board of Education is expected to name Newton at a Monday evening meeting.
Holt would be Newton's first opportunity to be a head coach.
ACA Defeats Holt, 42-14
The visiting ACA Patriots took down Holt 42-14 to open region play for 2022.
Tuscaloosa Academy Versus Holt
Tuscaloosa Academy defeated Holt 41-6
Sipsey Valley vs Holt Week 7 2022