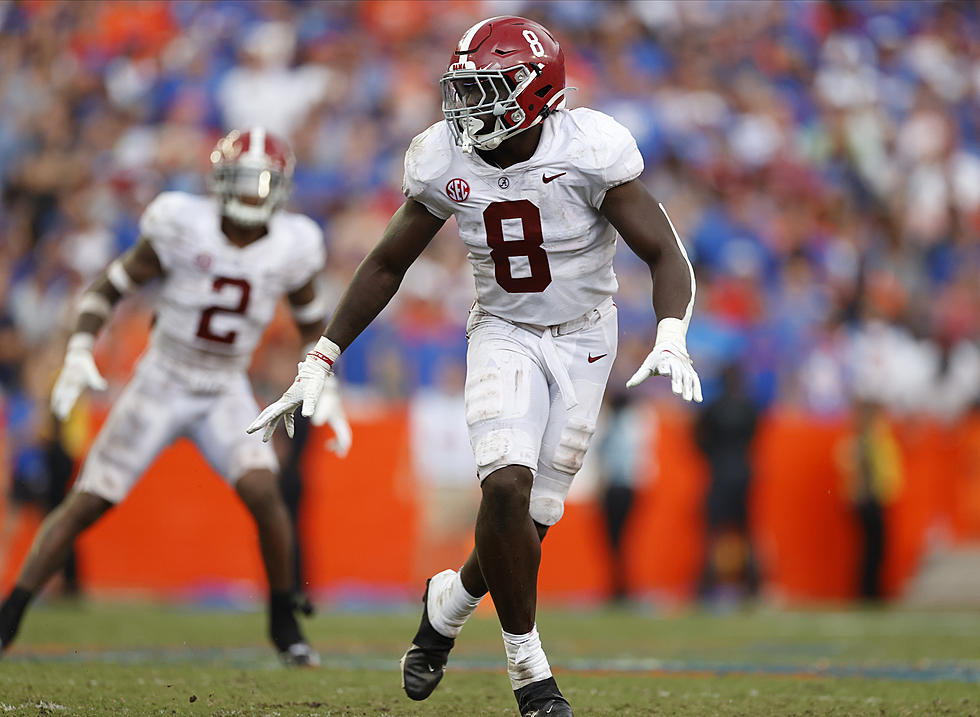 Houston Texans Sign Christian Harris
Crimson Tide Photos / UA Athletics
Christian Harris signed his four-year deal with the Houston Texans on Thursday. His contract is worth $5.34 million and includes a $1.069 million signing bonus. He is the last of their nine draft picks in the 2022 NFL draft to sign his rookie deal. The Texans selected Harris with the No. 75 overall pick in the third round.
"We like Christian a lot," said head coach Lovie Smith during rookie minicamp. "We had him ranked high on our board. When you don't take a player, we thought he would go a little earlier. To have an opportunity to get him in that round when we did, it's excitement."
Harris, a three-year starter for the Crimson Tide compiled 221 total tackles, 27 tackles for loss, 10 sacks, seven pass breakups, three forced fumbles and one interception in his career.
He earned freshman All-American honors in 2019 and helped lead Alabama to a national championship in 2020.
As a junior this past season, Harris tallied 79 tackles, including 12.5 for loss, four quarterback hurries, three pass breakups and two forced fumbles. The Baton Rouge, La. native was a standout in the national championship game. He registered a team-high seven tackles, including a career-best four tackles for loss, three sacks and a forced one fumble.
Harris is an explosive linebacker with intriguing upside, who improved every week," said NFL Network analyst Daniel Jeremiah. "Against the pass, he's been asked to cover RBs, TEs and occasionally slot receivers. He has the speed to match up and can find/play the ball, as evidenced by a deft pass breakup vs. LSU. He is quick to identify screens and then explodes to make the play. He is an excellent tackler in space. Harris is also a very dynamic blitzer, rocketing through gaps for sacks and pressures."
Iconic Photos From Alabama's 18 National Championships
Claimed or recognized, no FBS football program has more national championships than the Tide. Look back on all 18 titles in Alabama history with these photos.
Lies Auburn Fans Tell Themselves About Bama Football
Here's Why Every SEC Team is Inferior to Alabama