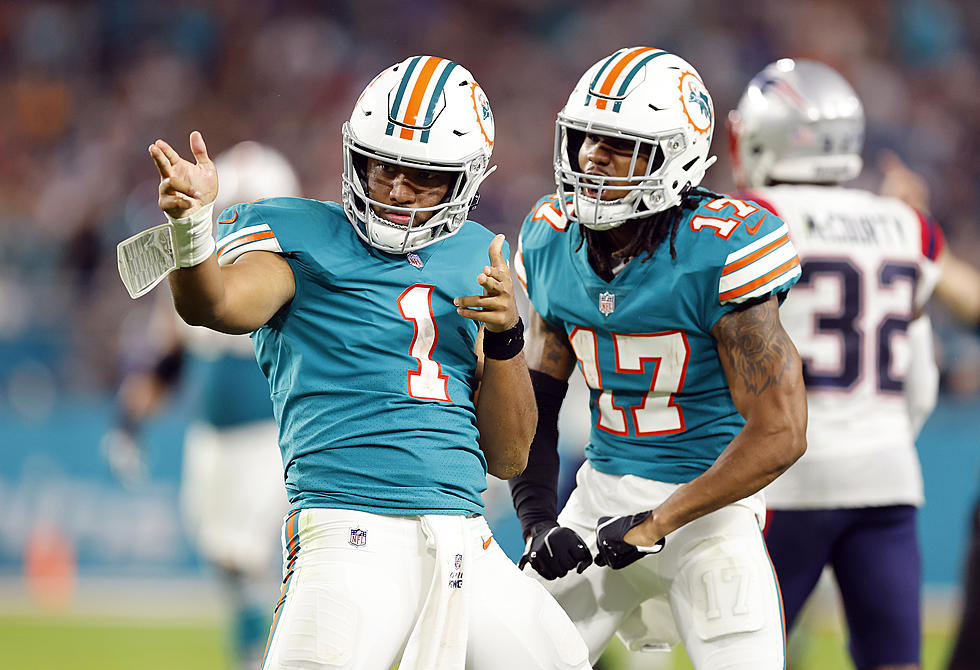 How Close Was Tua to Retiring Last Year?
Getty Images
Tua Tagovailoa took to the podium Wednesday at the Dolphins' media availability and spoke candidly about his multiple health scares last season. Specifically, Tagovailoa made it plain that he did contemplate retirement before ultimately deciding to come back.
Exactly how close he was to hanging up the cleats is unknown, but it wasn't a casual consideration that he ultimately brushed off. The conversations involved both his wife and family and multiple doctors and specialists.
Tagovailoa said he was assured by multiple specialists that he was at no greater risk of long-term brain injuries or conditions like CTE heading into the 2023 season than he was entering the 2022 season, despite having had at least two concussions last year.
Fans of Tagovailoa the football player are likely excited to know he's back and intends to play long enough that his son can understand what he's watching his dad do. However, fans of Tagovailoa the human being are likely anxious about the potential of him suffering yet another head injury.
Tagovailoa also discussed the time he has spent working with jiu jitsu instructors to help him develop his core strength and learn to fall.
"Learned how to fall, learned some grappling techniques. Learned some other things, too, that I don't think I should disclose," said Tagovailoa. "You think it's easy, just don't fall and hit your head, but there's a lot more to it."
"We used crash pads to land on first when trying to fall. Obviously with tucking your chin, that was one of the deals, but it went a lot more into the technique of how to disperse your energy when you fall," said Tagovailoa. "Kind of like the posture you want to be in and if you're not presented that posture, what are other things you can do to help you disperse that energy when you fall."
Hopefully the medical advice and jiu jitsu training Tagovailoa is receiving are sound and he can have a long, healthy career for his son to watch.
Highest Earning Bama Pros of All-Time
The University of Alabama is known for constantly cranking out world-renowned athletes, but who of the best active or former pro players have the highest career contract earnings?
Alabama Spring Practice Second Week 2023
First Day of Spring Football Practice 2023
Photos from the first day of spring football practice, March 20, 2023.