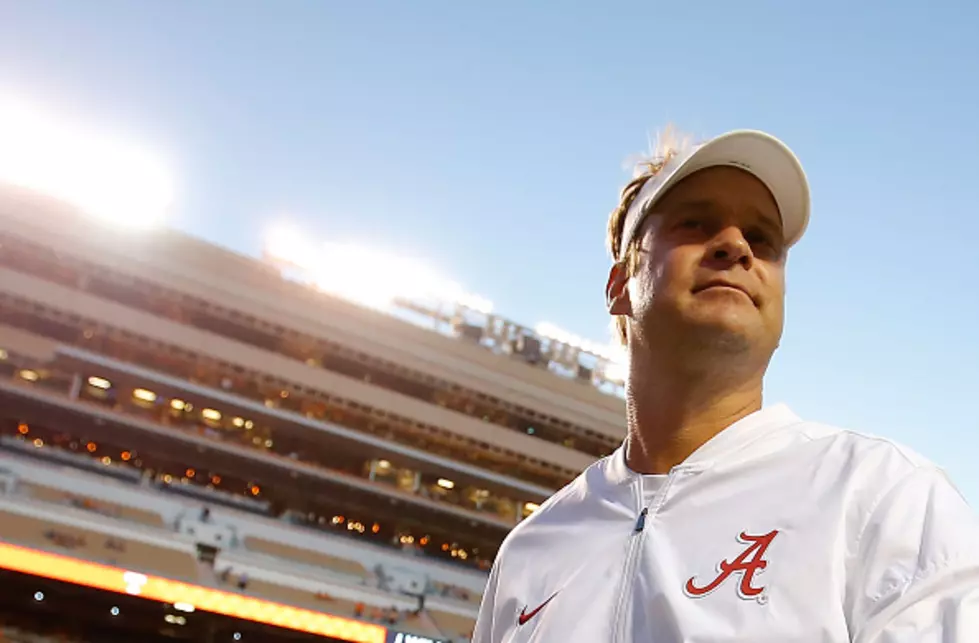 Is Lane Kiffin Ready to Become a Head Coach? [Audio]
(Photo by Kevin C. Cox/Getty Images)
He's had three stints as a head coach during his coaching career, and none of the three yielded great results by any means. However, he's been a masterful offensive mind since joining the Alabama coaching staff in 2014. Could he be ready to step back into a head coaching role again, or has he found his niche?
Kiffin has been the head man at two high-end collegiate programs and also in the NFL, yet none of those three stops were kind to his record as a head coach, going 40-36 collectively and never really making progress at any of those places.
Since he was hired as the offensive coordinator at Alabama, the Crimson Tide have averaged 37.7 points/game, and have looked like completely different offenses each season under the watchful eye of Lane Kiffin. So is he ready to accept the challenge of becoming a head coach again, or should he just stay as an offensive coordinator?
You can listen to the entire conversation that Fowler had with Rittenberg below, and be sure to catch The Game each weekday from 2-6 PM.