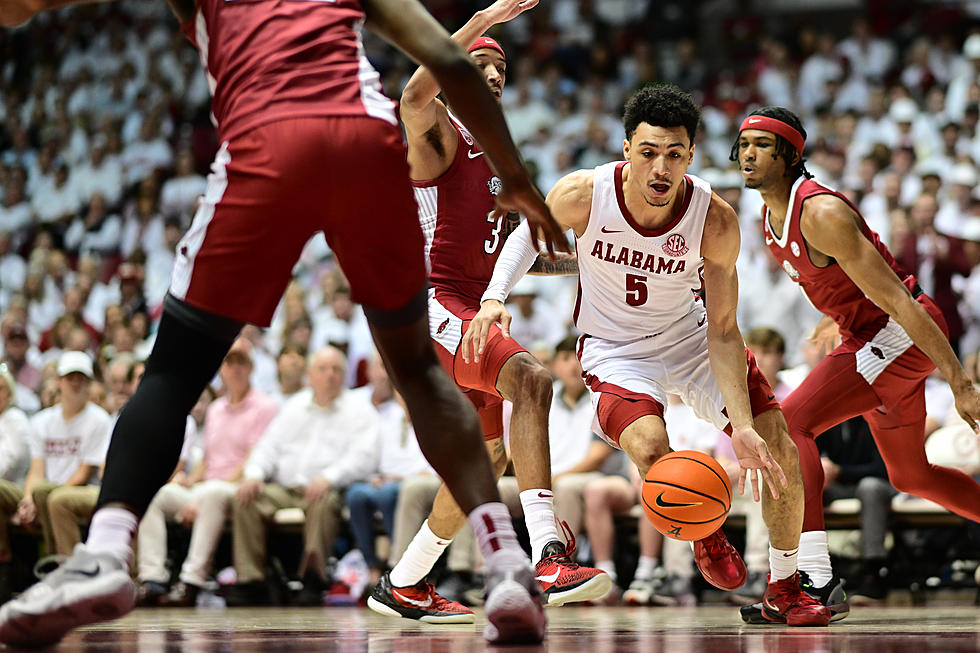 Jahvon Quinerly Shines in Win Over Arkansas
Crimson Tide Photos / UA Athletics
Entering Saturday, Jahvon Quinerly had left much to be desired, posting four straight lackluster games.
After a poor first-half performance from Alabama, the veteran point guard stepped up when he was needed the most,
Oats made the decision to start Quinerly in the second half against the Razorbacks, and he clearly made the right choice.
Right from the get-go Quinerly began to take over the game, finishing tough layup after tough layup.
The New Jersey native also did a tremendous job of setting up the offense, as he racked up seven assists on two turnovers in the second half alone.
Quinerly finished the game with 16 points, seven assists and three rebounds over the course of 28 minutes. This was truly Quinerly's best game of the season.
Coach Oats was very complimentary of Quinerly during his postgame presser, stating:
"Jahvon [Quinerly] has been in big games. He was the SEC Tournament MVP two years ago. […] We were 14 points better with him on the floor than without him tonight and so offensively we were obviously a lot better with him"
Getting Quinerly to be able to consistently play at the top of his game could prove to be huge for the Tide down the stretch, especially come March.
Alabama v. Arkansas - 2/25/23
Photos of Alabama's February 25th game against the Arkansas Razorbacks
Alabama at Auburn Feb 11 2023