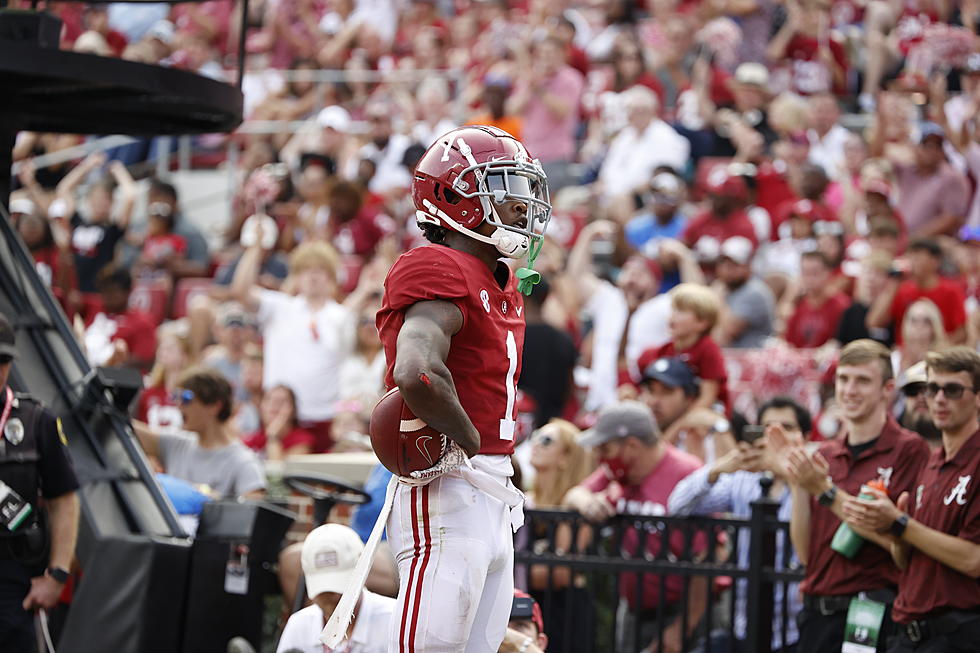 Jameson Williams Expects to be Fully Cleared by Training Camp
Crimson Tide Photos / UA Athletics
It's hard not to marvel at how far modern medicine and treatment have come over the last decade. Alabama wide receiver Jameson Williams continues to progress from a torn ACL he suffered on January 10 in the national championship game. He is currently ahead of schedule and expects to be running by the draft and fully cleared before the start of training camp.
"Everything's going real well right now, I'm about 10 weeks out of surgery," said Williams. "I got a little five to seven month span on when the recovery is going to go. But everything is going real good, I'm getting real good motion, just real good workouts and just getting back on my feet. That's the main part, just getting back on my feet and getting back ready to play football. It's exciting going through the process."
In a crowded wide receiver class, the speedy wideout is moving up draft boards as teams continue to hear good news about his recovery. Williams is next up in a long lineage of Alabama wide receivers to hear their named called in the first round during the Nick Saban era, including Julio Jones, Amari Cooper, Calvin Ridley, Jerry Jeudy, Henry Ruggs III, Jaylen Waddle and DeVonta Smith.
He quickly burst onto the scene for the Crimson Tide this past season. Williams caught four passes for 126 yards, including a 94-yard touchdown during a week one win over Miami. He finished the season with 79 receptions for an SEC-best 1,572 yards and 15 touchdowns, earning consensus All-American honors.
The former high school state champion in track has game-changing speed that NFL teams will covet. Williams can take the top off a defense and create separation with ease. His long, fast strides make him dangerous in space and allow him to turn short passes into long gains.
The NFL draft is officially less than one month away and will get underway on Thursday, April 28, 2022, in Las Vegas, Nev.
Alabama Crimson Tide All-Time Sacks Leaderboard
Tuscaloosa's High School Football Programs
Here are some of the high school football programs located in or around the Druid City!