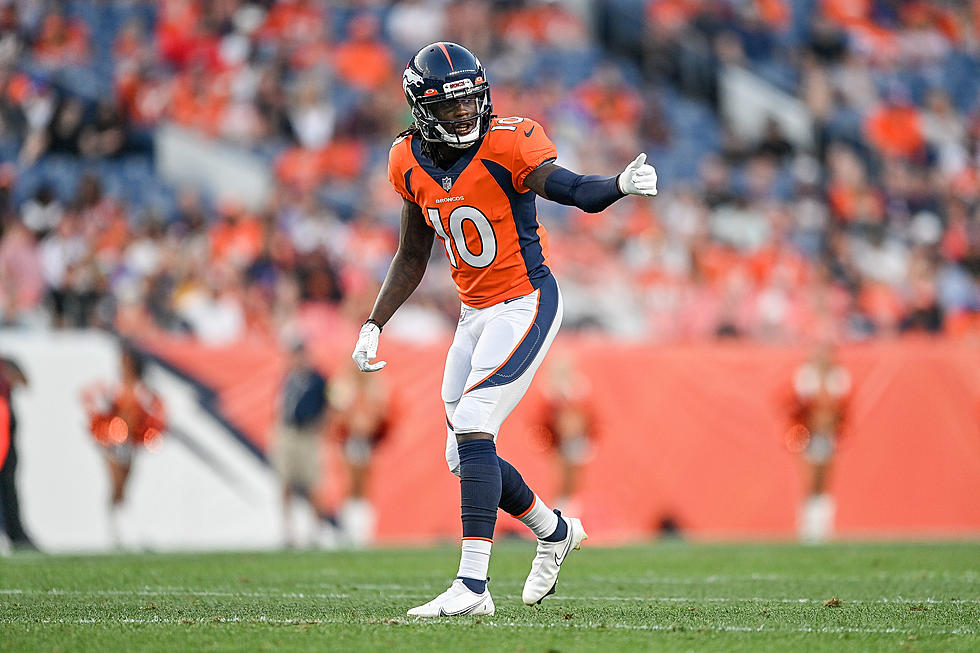 Jerry Jeudy Shines in Bounce Back Broncos Win.
Getty Images
In the early-morning game in London, Jerry Jeudy and the Denver Broncos defeated the Jacksonville Jaguars 21-17 to snap their four-game losing streak. The former wide receiver from Alabama finished the game with six catches for 63 yards and a score. For the Broncos to try to get its offense going, this was crucial.
The Broncos have one of the league's worst offenses. With an average of 15.1 points per game, they were last in the league. Denver does not lack talent, but the chemistry between quarterback Russell Wilson and his receivers has not been consistent. Sunday, they appeared similar until the second half, when Jeudy contributed to the Broncos' comeback victory.
Jeudy came into the game with 386 yards on 24 receptions on the season. He completed a 46-yard reception, which he followed up with a 6-yard touchdown. After weeks of unhappiness with the offense, the gameplan, coaching, and quarterback play, a lot of trade speculations have swirled about Jeudy being moved, but Jeudy was his normal exuberant self after the win.
The Denver Broncos are 3-5 overall and third in the AFC West. With a win like this, the offense may be able to hit its stride and find consistency as they progress through the gauntlet portion of their schedule. Jerry Jeudy will hopefully be able to get things moving for himself and the squad.
Notable Bama Players to Play in the WNBA
Alabama Women's Basketball Photo Shoot 2022-23
2022 Black History Makers of Alabama