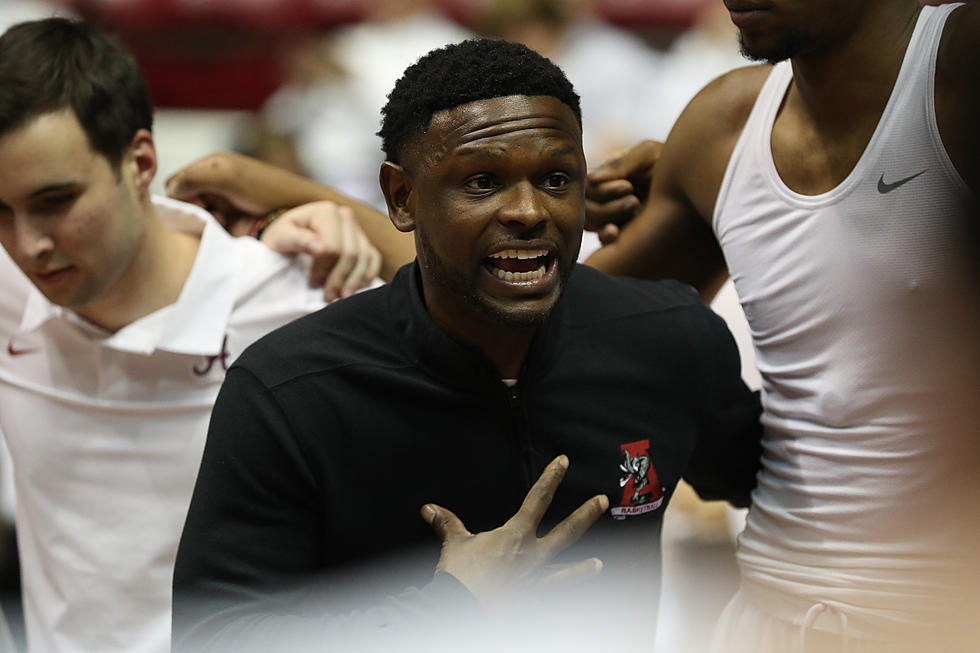 Kennesaw State Officially Hires Tide Hoops Assistant
Crimson Tide Photos / UA Athletics
The rumor mill got rolling yesterday with news that Antoine Pettway would be interviewing for the head coaching vacancy at Kennesaw State. Now, just a day later, Pettway has been announced as the new leader of the program in Kennesaw, Ga.
"Coach Pettway is a well-rounded basketball coach, elite recruiter and family man with great integrity," said Kennesaw State athletic director Milton Overton. "His core values, exceptional work ethic, dedication to his players and love for the game is clear through the success Alabama basketball has experienced over the years. Coach Pettway has consistently ranked as a top-five recruiter in the nation over the past several years with a well-defined relationship in the state of Georgia coaching community."
Pettway is valued deeply by the Tuscaloosa community. He has served a variety of on and off the court assistant roles since graduating from the University of Alabama in 2004. During his senior season, he was an integral part of the Tide's best season in program history, starting every single game at point guard en route to an Elite Eight appearance.
Pettway is best known for his relationship building with recruits, players, and the community at large.
His departure marks the third of three assistant coaches at Alabama to leave for a head coaching gig in the weeks since the Tide's season ended at the hands of the San Diego State Aztecs. Such an exodus is extremely rare and is an indication of how highly Nate Oats' program is regarded by other schools across the country.
"I cannot go without thanking the University of Alabama," said Pettway. "The last 15 years in Tuscaloosa have molded me into the man I am today. Thank you to Coach Oats, Greg Byrne, President Bell and all the players I have coached and played with throughout my time with the Tide. Tuscaloosa will always hold a special place in my heart for helping me live out my dream of playing Division I basketball and coaching at the highest level."
Pettway has been a part of the Crimson Tide program for 21 of the last 23 seasons. The only individual to be a part of the program longer than Pettway is the legendary coach Wimp Sanderson.
Pettway takes over a Kennesaw State program with all the momentum he could ask for. In 2023, the Owls won the ASUN and made the NCAA DI Tournament for the first time as a 14 seed before getting bounced by a stout Xavier team.
Alabama Men's Basketball's 2023 Recruiting Class
Pictures of Alabama Men's Basketball's 2023 Recruiting Class. Alabama's 2023 class is ranked 12th in the nation.
Alabama vs Maryland - NCAA Tournament Round 2
Aliceville State Championship Celebration