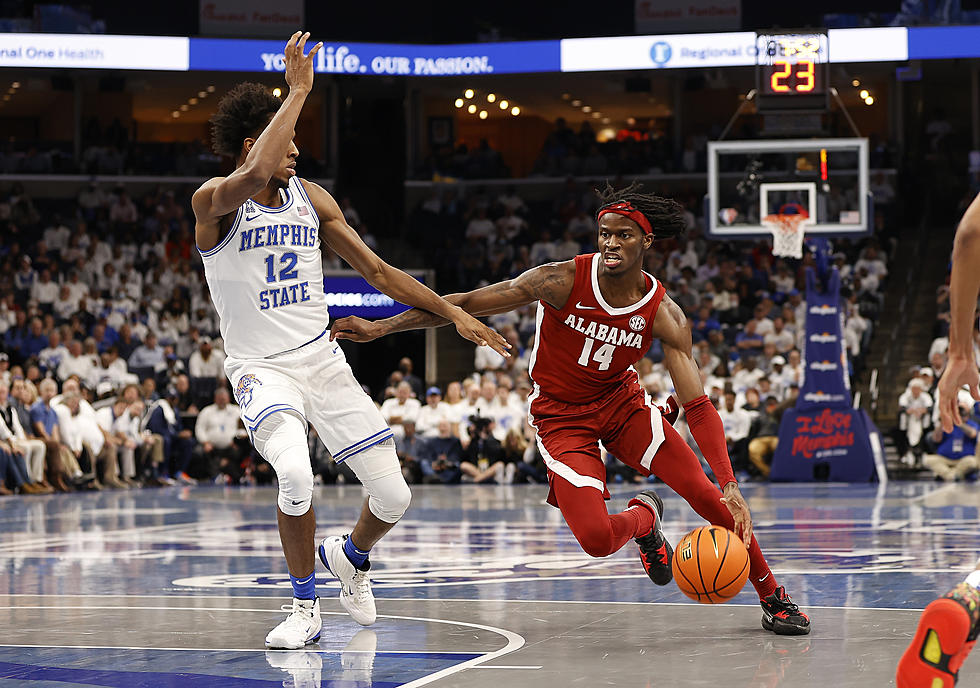 Keon Ellis Eyes Upcoming NBA Draft
Robert Sutton/CrimsonTidePhotos
Keon Ellis has been making headlines in the NBA draft process. Ellis emerged as a JUCO player at Florida SouthWestern State College before transferring to Alabama where he finished out his collegiate career.
Before he transferred to Alabama, Ellis was an unknown. After a couple productive seasons for the Tide, most NBA mock drafts have Ellis going anywhere from the beginning to the middle of the second round.
Some of the teams that have shown interest in the 6-foot-6 wing have been the Oklahoma City Thunder and the Los Angeles Lakers. Both teams have had Ellis workout multiple times during the draft process.
The Thunder have a late first round pick that they could possibly use for Ellis, but the more realistic spot would be pick No. 34 overall in the second round.
The best fit for Ellis is with the Lakers. They are stacked with veteran experience that the Alabama prospect can learn from, and Lebron James loves guys that can play defense and shoot the 3-ball when he drives and kicks.
The Lakers don't have any draft picks this season so they either have to trade into the draft, or hope Ellis goes undrafted so the team can pick him up as an undrafted free agent.
The 2022 NBA Draft is on June 23 at the Barclays Center in Brooklyn, New York. It can be viewed on television at 6:30 p.m. CT on ABC and ESPN.
Alabama Crimson Tide All-Time Rushing Leaders
Alabama Football's Record Against the SEC & Other Major Opponents
The Alabama Crimson Tide is 929-331-43 all-time in college football. See how the records fall against the Tide's SEC rivals and other top programs in the nation.
Lies Auburn Fans Tell Themselves About Bama Football