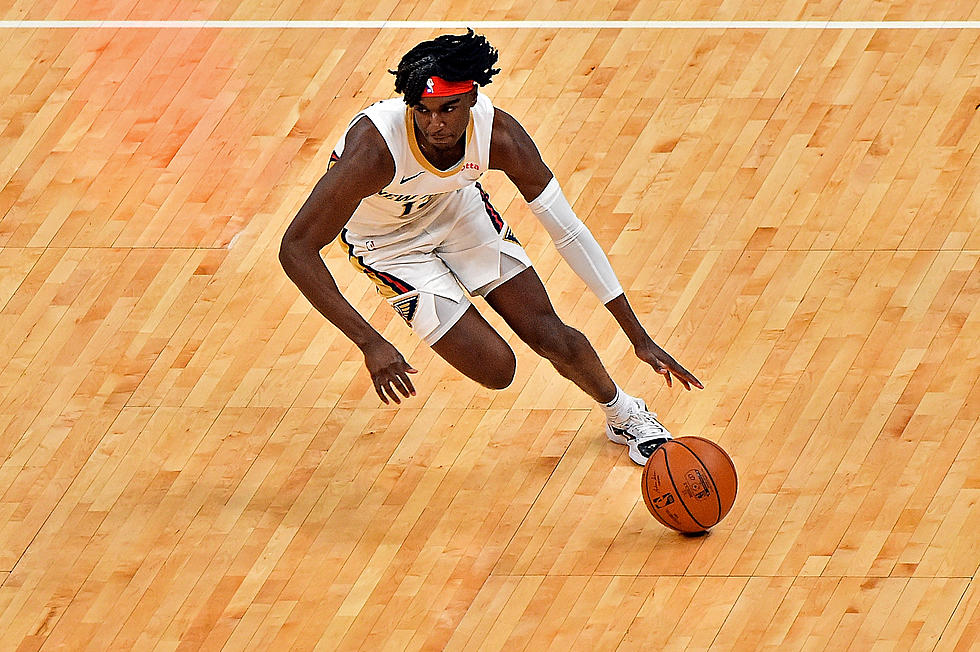 Kira Lewis Posts New Career High in Pelicans Win
Getty Images
New Orleans Pelicans rookie and former Crimson Tide point guard, Kira Lewis, posted a new career high in points in a win against the Lakers Tuesday night. Lewis scored 16 points on 5-of-9 shooting, adding six assists and two blocks.
The rookie guard played 20 minutes, and was extremely efficient in his time on the court. Lewis shot 60% from three, up 22% from his season average, and used his speed very effectively. Zion Williamson, following the victory, had very high praise for the rookie point guard.
In a postgame radio interview, when asked whether he is beginning to get comfortable in the league, Lewis said, "I'm feeling way more comfortable than I did when I first came in. Just comes with reps, getting in the game, getting your feet wet. Now I'm feeling more comfortable every time I get out there."
Lewis' playing time has seen a steady increase this season, going from around 7-12 minutes per game in January to playing around 20 per game now. With the current starter, Eric Bledsoe, averaging just 6.7 points per game in March on 30% shooting, playing time for Lewis could see a significant uptick soon.
The Pelicans (19-24) are currently sitting as the 11 seed in the Western Conference, four games behind the eighth seeded Dallas Mavericks, but have won two straight against two of the top teams in the conference. If the Pelicans can continue the hot streak, they could push for a potential playoff berth.
New Orleans moves on to play the Denver Nuggets on March 26, a team they beat less than a week ago. If Lewis can perform at the same clip he did against the Lakers, the Pelicans may have a good shot to extend the winning streak.
Alabama Basketball Players Who've Played in the NBA