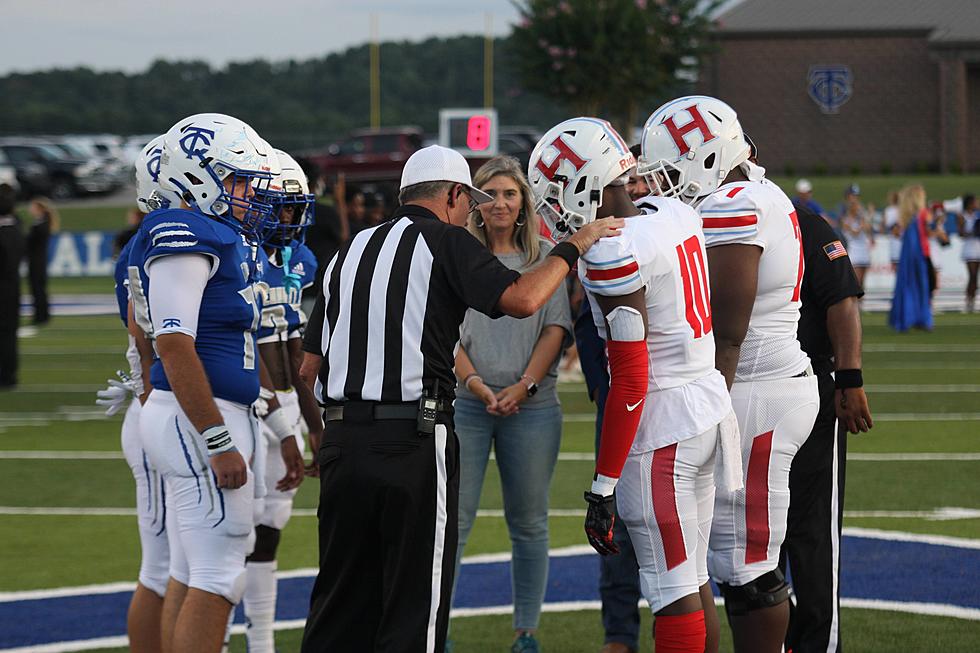 LOOK: Hillcrest Wins 8th in a Row Against Rival T-County Wildcats
Photo Courtesy of J.R. Moore, TIDE 100.9
Hillcrest, led by first-year Patriots head coach Jamie Mitchell, traveled to Northport Friday to take on the rival Tuscaloosa County Wildcats. T-County, who also has a first-year head coach in Adam Winegarden, fell 35-10. This is the eighth year in a row that the Pats were victorious.
Here are some photos from the primetime match-up.
Hillcrest Patriots @ Tuscaloosa County Wildcats - Aug. 27, 2021
On Friday, Aug. 27, the Hillcrest Patriots defeated the Tuscaloosa County Wildcats for their annual rivalry game 35-10. This is the eighth straight win for the Pats over County High.
Tuscaloosa County Wildcats vs. Paul W. Bryant Stampede
The Tuscaloosa County Wildcats defeated the Paul W. Bryant Stampede 59-34 in the opening game of the 2021 season for both schools. For the Wildcats it was the debut of new coach Adam Winegarden.
Northside Rams Defeat the Berry Wildcats in Week 1 2021
On a rainy night in north Tuscaloosa County the Northside Rams (1-0) took down the Berry Wildcats (0-1) 37-6 to open the 2021 season with a rivalry game victory. The Rams were dominant in the trenches from the start of the game and capitalized off crucial turnovers to take control of the contest.
Tuscaloosa's High School Football Programs
Here are some of the high school football programs located in or around the Druid City!