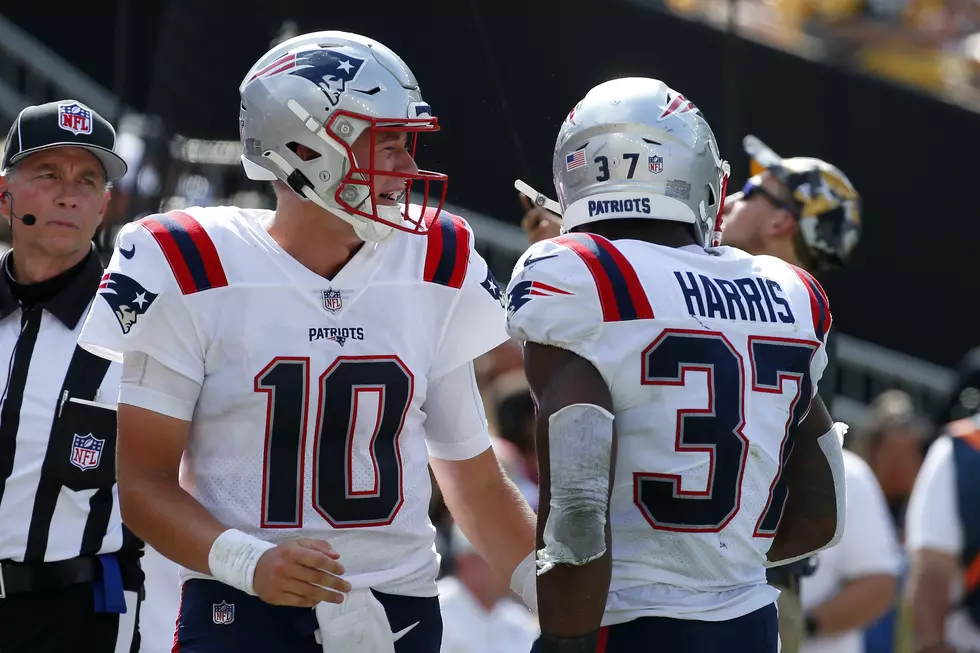 Mac Jones and Damien Harris Lead Patriots to First Win of the Season
Getty Images
Former Alabama quarterback Mac Jones and former Alabama running back Damien Harris led the New England Patriots to its first win of the season after defeating the Pittsburgh Steelers 17-14 on Sunday afternoon.
Jones went 21-of-35 for 252 yards with one touchdown and one interception. He also had seven rushing attempts for six yards.
New England got on the board first with a. 28-yard field goal by kicker Nick Folk in the first quarter. Pittsburgh tied up the game in the second quarter with a 36-yard kick by kicker Chris Boswell.
Jones broke the tie by throwing a 44-yard touchdown pass to wide receiver Nelson Agholor late in the second quarter.
The Steelers opened up the third quarter with a 52-yard field goal to cut the deficit to four.
Harris scored the final Patriots touchdown with a two-yard run to give the Patriots a double-digit lead late in the third quarter.
Harris had 15 carries for 71 yards and a touchdown, as well as two receptions for 16 yards.
The Steelers scored one more touchdown at the beginning of the fourth quarter, an eight-yard pass from quarterback Mitch Trubisky to tight end Pat Freiermuth, and converted a two-point conversion, but could not get another drive going down the stretch to win the game.
On the defensive side for the Patriots, three former Alabama linebackers saw action in today's matchup.
Christian Barmore recorded two solo tackles, a sack, a tackle for loss, and a quarterback hit. Mack Wilson had three tackles including two solo and a pass defended. Anfernee Jennings picked up two solo tackles.
For the Steelers, running back Najee Harris had 15 carries for 49 yards and five receptions for 40 yards.
Last week's AFC Defensive player of the Week Minkah Fitzpatrick recorded six total tackles, including two solo, one pass defended, and an interception for the black and yellow.
Levi Wallace also recorded one tackle.
Next week, the New England Patriots host the Baltimore Ravens at noon CT on Sunday, September 25, 2022. The Steelers travel to Cleveland to take on the Cleveland Browns for Sunday Night Football. Kickoff is set for 7:15 CT.
New Threads For Alabama's NFL Rookies
Check it out! The new NFL rookies out of Alabama already have their jerseys for 2022.