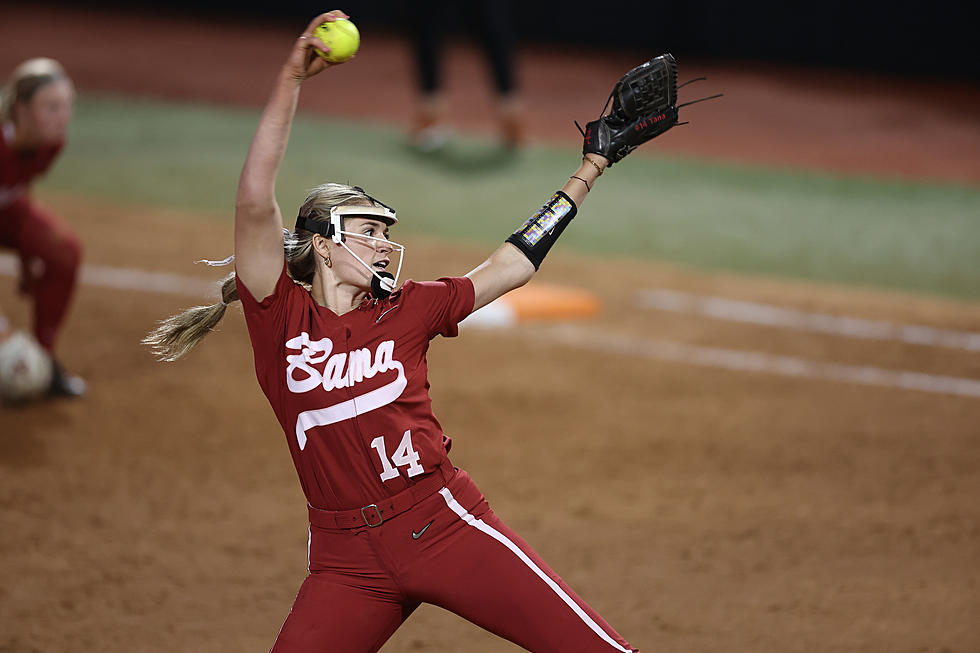 Montana Fouts Named SEC Pitcher of the Week
Crimson Tide Photos / UA Athletics
Alabama softball pitcher Montana Fouts continued to amaze fans this past weekend when she pitched a pair of complete-game shutouts to take home the series against the Missouri Tigers. The fifth-year senior showed out in Columbia by striking out 26 batters to help the Tide win its first conference series of the season.
For her contributions to the team, Fouts was awarded the title of SEC Pitcher of the Week, her second this season.
The award marks the 15th SEC weekly award for Fouts in her career and 52nd SEC Pitcher of the Week award in program history.
Alabama softball returns to Rhoads Stadium on Thursday at 6 p.m. CST to start a three game series against the South Carolina Gamecocks. Team 27 hopes of achieving its first series sweep of the season.
Alabama Baseball Takes Down Kentucky 3-26
Alabama vs. San Diego State - NCAA Tournament Sweet 16
First Day of Spring Football Practice 2023
Photos from the first day of spring football practice, March 20, 2023.