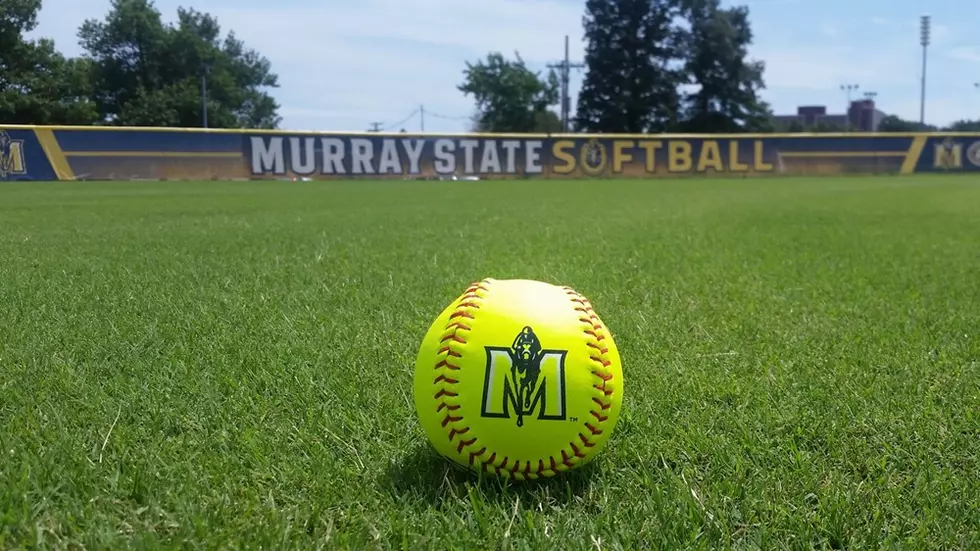 Murray State Team Bus Involved In Accident Heading to Tuscaloosa
Photo courtesy of Murray State Athletics.
According to a post via Twitter from Murray State Athletics, the school's bus carrying its softball team was involved in a traffic accident – hospitalizing three – on its way to compete in the Tuscaloosa regional of the 2022 NCAA Softball Tournament.
Information on how or where the crash occurred is still unclear, however, Murray State has confirmed the three injuries sustained were non-life-threatening.
Statement from Murray State:
"The Murray State softball team bus was involved in an accident traveling to NCAA Tourn. in Tuscaloosa, Ala. 3 individuals transported to hospital w/ non-life-threatening injuries for further testing. Remaining players/staff are safe and unharmed."
Along with host team Alabama, Murray State is one of four teams selected on Sunday, May 18 to compete in a double elimination tournament in Tuscaloosa with the winning team moving on to the NCAA Super Regionals.
Stanford and Chattanooga complete the field and all four teams are currently scheduled to play their opening games on Friday, May 20 with a practice day on Thursday.
Friday is set to feature Chattanooga taking on No. 6 seed Alabama in Game 1 at Rhoads Stadium at 3 p.m. CST with Murray State's first appearance starting at 5:30 p.m. against Stanford.
For more from J.R. and all of the talented staff at Tide 100.9, make sure to check out our content at tide1009.com and on the Tide 100.9 app.
Highest Earning Bama Pros of All-Time
The University of Alabama is known for constantly cranking out world-renowned athletes, but who of the best active or former pro players have the highest career contract earnings?