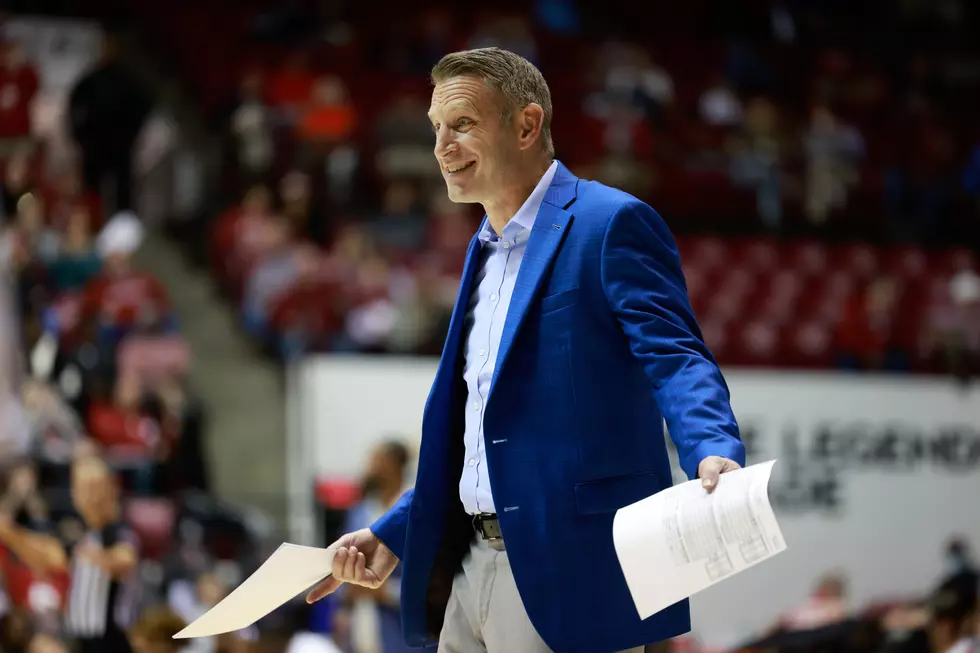 Nate Oats Targeting NBA Assistant for Bama Opening
Crimson Tide Photos / UA Athletics
Nate Oats had a lot of success hiring an NBA coach last time he did so in Charlie Henry. So much, in fact, that Henry, much like the rest of Oats' assistants, now needs to be replaced.
Oats attended the New Orleans Pelicans play-in game versus the Oklahoma City Thunder with Alabama athletic director Greg Byrne Wednesday night. While it was widely speculated that the duo was there to lend its support to former Crimson Tide stars Kira Lewis and Herb Jones, Nick Kelly is reporting that there were other intentions behind the visit. Namely, attempting to persuade Pelicans assistant Ryan Pannone to join Oats' staff.
Pannone was the head coach of the Birmingham Squadron prior to accepting his current position in New Orleans. Prior to that, he held a myriad of positions all over the world.
Much like Oats, his roots are in high school ball. Pannone's first opportunity to elevate his career came at Wallace State Community College in Cullman County, Ala. From there, he coached in China, Jerusalem, Slovakia, and Angola. The Slovakian BC Prievidza was Pannone's first professional head coaching opportunity.
If there is a draw back to the prospect of Pannone, it is that the Squadron were the first team he was with for more than one season in almost a decade when he returned for his second year.
Pannone could fill the second of three assistant coach vacancies in Tuscaloosa. Alabama is also reportedly set to hire Austin Claunch of Nicholls State, but there's no official word on that yet.
Alabama falls to Texas A&M in College Station to Close Regular Season
Sights and scenes from Alabama's loss against Texas A&M
Alabama Men's Basketball's 2023 Recruiting Class
Pictures of Alabama Men's Basketball's 2023 Recruiting Class. Alabama's 2023 class is ranked 12th in the nation.
Alabama vs. San Diego State - NCAA Tournament Sweet 16