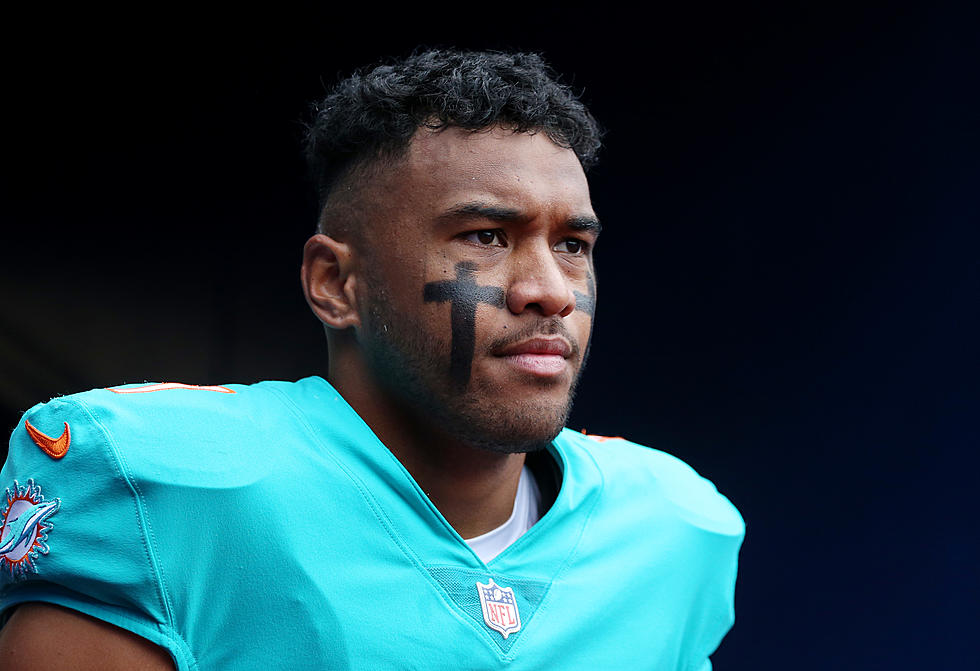 NFLPA Fires Independent Neurologist That Cleared Tua
Getty Images
Following the Miami Dolphins' week three tilt against the Buffalo Bills, the National Football League Players Association, the union that lobbies the league on behalf of the players, opened an investigation into Tua Tagovailoa being cleared to return to the game after sustaining what appeared to be a head injury.
Saturday, per Tom Pelissero, action came of that investigation as the NFLPA announced it had terminated the independent neurotrauma consultant that was involved with making that decision. It was found that the consultant made "several mistakes" during the evaluation process and should not have cleared him to return.
NFLPA President DeMaurice Smith has vowed to pursue "every legal option" at the union's disposal with regards to the handling of Tagovailoa's injuries.
During the week three game, Tagovailoa fell backwards and knocked the back of his head into the ground before getting up and stumbling about on the field. He exited the game with what the Dolphins announced was a head injury and later returned after the injury had been changed to a "back/ankle" issue.
Things took a turn for the worse for Tagovailoa on Thursday against the Cincinnati Bengals when he was violently slammed to the ground by Bengals defensive lineman Josh Tupou. The back of his head hit the artificial turf surface at full force and his hand immediately went into "fencing pose," a neurological reaction consistent with a traumatic brain injury.
Tagovailoa remained on the ground for several minutes before being carried off the field on a stretcher and taken to a Cincinnati area hospital for further evaluation. Fortunately, everything appeared to be okay for Tagovailoa at the hospital other than a concussion and he was able to fly home with his team that night.
The Dolphins will be without Tagovailoa for an indefinite amount of time as the team is encouraging him to be extra cautious and take all the time he needs to make a full recovery. They have no interest in bringing further harm to their franchise quarterback or drawing further public ire.
Hillcrest vs. Central
The Hillcrest Patriots defeated the Central Falcons 63-19 on the Patriots' homecoming night, Sep. 30.
Greensboro vs Midfield 2022
Paul W Bryant High School vs Demopolis High School
A series of stills from Demopolis High School's crushing 74-16 victory over Paul W Bryant High School.