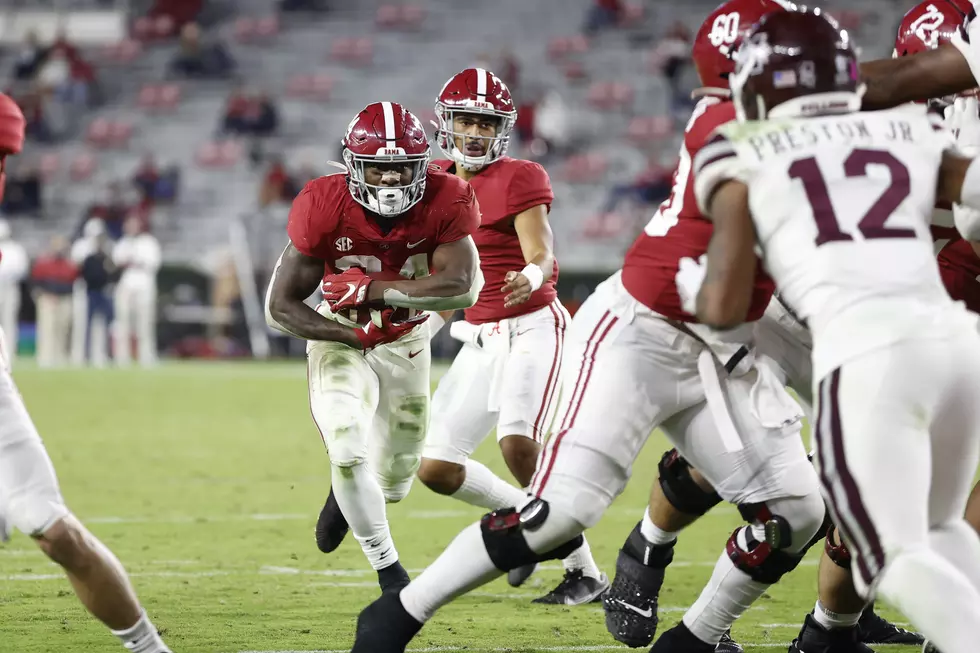 Nick Saban Provides Positive Update on Trey Sanders
Crimson Tide Photos / UA Athletics
Alabama head coach Nick Saban provided a positive update on running back Trey Sanders during a press conference on Sunday.
"Trey Sanders I think is getting very close to being 100 percent," Saban said. "The issue always with a player who has a significant injury like he had is how's he going to respond when he actually starts having to play football and gets his and has to hit other people. That's an unknown that we'll just have to wait and see because we've only been in shorts and helmets so far so we've had very limited contact. But we're pleased with his attitude. I see his burst in acceleration coming back and he's been able to do it and repeat it on a day-to-day basis without issue."
Sanders, a former 5-star and No. 6 overall recruit in the 2019 recruiting cycle, has dealt with a number of injuries during his time in Tuscaloosa. He suffered a serious foot injury as a freshman in fall camp and missed the entire 2019 season.
Last season, Sanders appeared in four games for the Crimson Tide, rushing for 134 yards on 30 carries before suffering a season-ending injury after he was involved in a car accident back home in Florida last November.
Alabama is tasked with replacing Najee Harris, the program's all-time leader in rushing yards and touchdowns this season. Sanders is vying for playing time in a loaded running back room that features Jase McClellan, Roydell Williams, Camar Wheaton and Brian Robinson Jr.
Alabama will return to the field Monday for its third practice of fall camp.
Alabama Crimson Tide All-Time Rushing Leaders
The 2021 Alabama Football Schedule in Photos
Highest Rated Recruits of the Saban Era