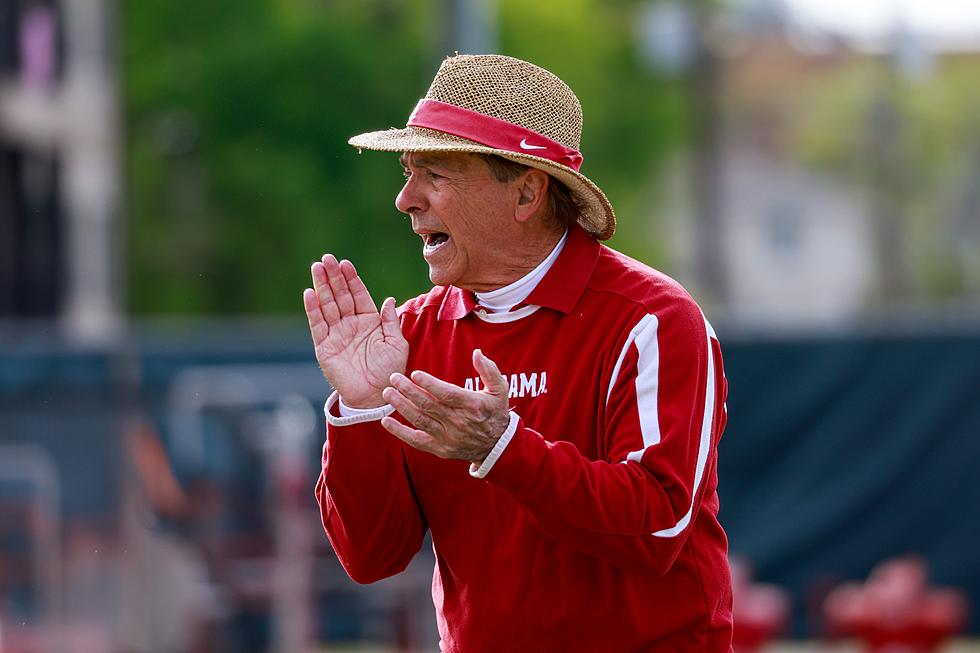 Nick Saban's Daughter Shares Hilarious Father's Day Tribute
Crimson Tide Photos / UA Athletics
Father's Day was celebrated on Sunday, June 18, and for many, that meant posting tributes on social media for their old mans.
That was no different for Alabama football head coach Nick Saban as his daughter, Kristen Saban Setas posted a tribute to her Instagram on Monday morning.
However, the post honoring Saban was a different side of him that fans rarely get to see.
Setas posted a video of the seven-time national champion practicing his boxing skills on a Virtual Reality game.
"Since this deserves a permanent place on the grid, Happy Father's Day to the GOAT and his mean right hook 👊🏼❤️ (pls don't kill me for this, Dad. Love ya!)," wrote Setas on Instagram.
So, how do you think Saban's fighting skills are?
For more content on Alabama football from Kim Rankin, follow her on Twitter at @kmrankin1 and don't forget to visit Tide1009.com for daily content and access to our newsletter.
Nick Saban's Coaching Tree: Where Are They Now?