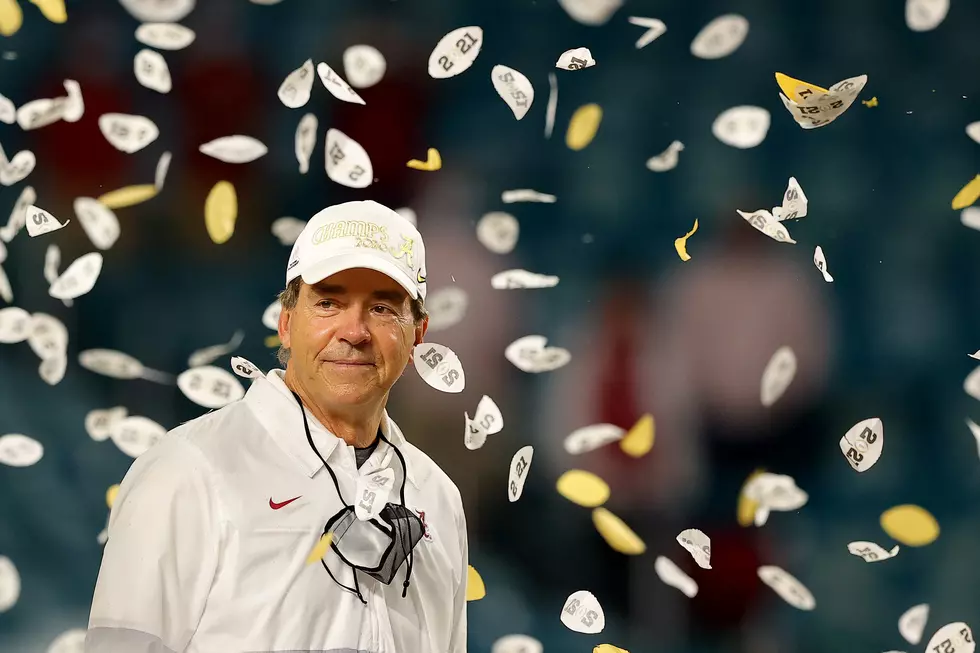 Ohio State Celebrates Their Loss in Style
Getty Images
The Ohio State Football Twitter account posted photos of their Big Ten Championship rings that the 2020 team received this week, garnering the response of many, many Alabama fans who were quick to remind the Buckeyes of the result of the national championship.
After posting, the tweet was flooded with interaction from Crimson Tide fans, looking to further remind Ohio State who big brother is.
Obviously, winning the conference is a ring-worthy occasion, but with such a dedicated group of Alabama fans on Twitter ready to strike at a moments notice, OSU's social media team really should have seen this one coming. Bama fans came out in droves to rip the Buckeyes, quote tweeting and replying with various jokes and memes regarding the real end result of the season.
Many fans decided to go after the Buckeyes over their "easy" path to the conference championship, only playing five conference games against some less than admirable competition. En route to their Big 10 Championship, OSU defeated Nebraska (3-5), Penn St (4-5), Rutgers (3-6), Indiana (6-1), Michigan State (2-5) and Northwestern (6-1) in the title game.
Winning a conference championship ring is one thing, but when the path to the ring was arguably the easiest in college football history, is it really worth commemorating?
While Ohio State's, underachievement to close the season was the main topic of discussion, some fans even decided to take a jab at Auburn, likening the "consolation" rings to the Tigers hanging up a 2017 SEC West Championship banner, despite losing in the title game.
Clearly, Ohio State has every right to celebrate navigating through a season filled with uncertainty as COVID-19 plagued universities and programs, but maybe consider not posting about it on Twitter next time, Buckeyes.
PHOTOS: Alabama Celebrates #18