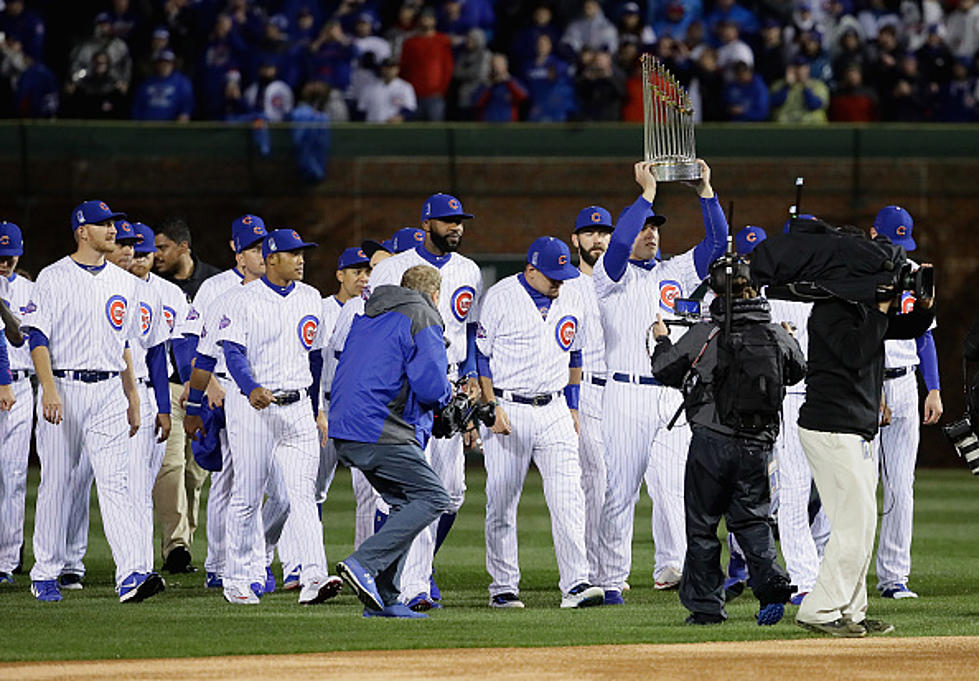 Rizzo and Cubs Raise World Series Banner, Beat Dodgers 3-2 in Home Opener
Getty Images
Anthony Rizzo hit a game-winning single off Kenley Jansen in the ninth inning, and the Chicago Cubs beat the Los Angeles Dodgers 3-2 on Monday night after raising a World Series championship banner for the first time at Wrigley Field.
Pinch-hitter Jon Jay started the winning rally with a leadoff single against Sergio Romo (0-1). With two outs and Jay on third, Rizzo sliced a 1-1 pitch from Jansen into left field for his first RBI this season.
Wade Davis (1-0) pitched a scoreless inning for his first win with the Cubs, who blew a 2-0 lead before claiming a dramatic victory in their rain-delayed home opener.
Rizzo also heard wild cheers earlier in the night when he started the 2016 flag toward the top of a pole in right-center before handing the reins over to his smiling teammates. Rizzo then emerged from under the bleachers with the championship trophy, drawing another big ovation from the sellout crowd of 41,166.
Copyright 2017 The Associated Press. All rights reserved. This material may not be published, broadcast, rewritten or redistributed.