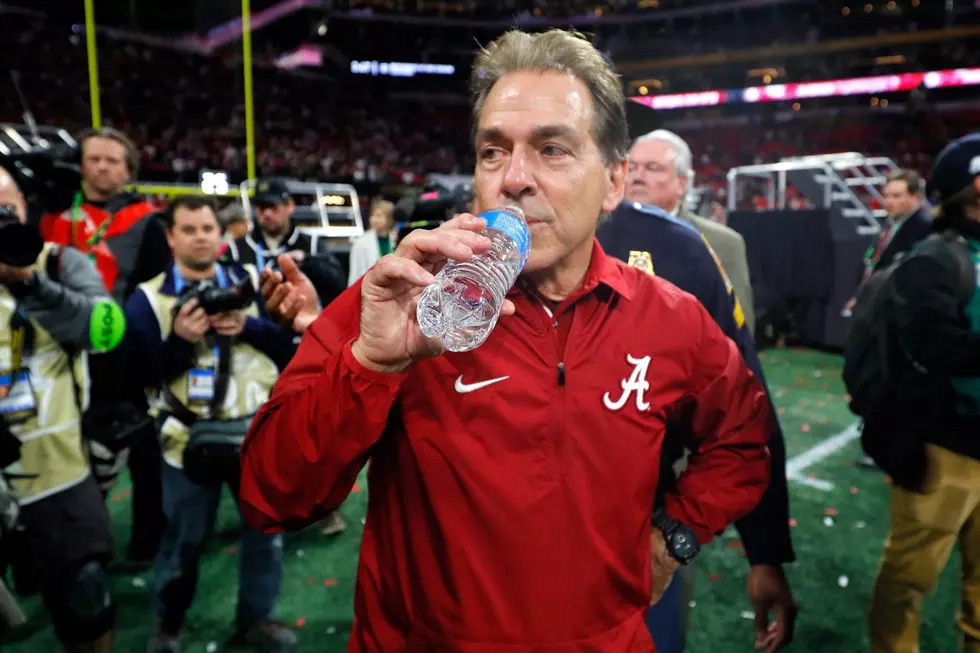 Saban Addresses Former Players Saying Current Players Don't Meet the Standard
Photo courtesy of @RyanCFowler on Twitter
Multiple former Alabama football players have spoke on the current Crimson Tide football team throughout the past few weeks on various media platforms. Many of them argue that the current team does not meet the Alabama standard.
This is not something that Alabama head football coach Nick Saban is used to. Saban addressed those former players' comments on Hey Coach on Thursday night.
"You know, when former players come back to me, it hurts my heart," said Saban. "I told the players this, so I'm not speaking out of school, that anybody who's ever played here in this culture and on this team would think that anybody on this team is not playing to that culture and to that standard, that really breaks my heart because I'm responsible for that."
The head coach also noted how he wants his players to move forward.
"I want all the players to feel the responsibility that goes with that in terms of who we are at Alabama, how we play, what we do and how we do things, so we're working on it," said Saban. "I think the big thing that is important for our team right now is that we recapture the culture of what this team has always been."
Saban spoke from his heart on Thursday night. Something we should always keep in mind is that these coaches and players are not perfect, as they are only human. We can only expect them to do the absolute best that they can do.
Happy Birthday to Coach Nick Saban
The greatest college football coach of all time turns 71 today! Take a look at a picture of Nick Saban everywhere his coaching journey has taken him before arriving in Tuscaloosa!
Notable Bama Players to Play in the WNBA