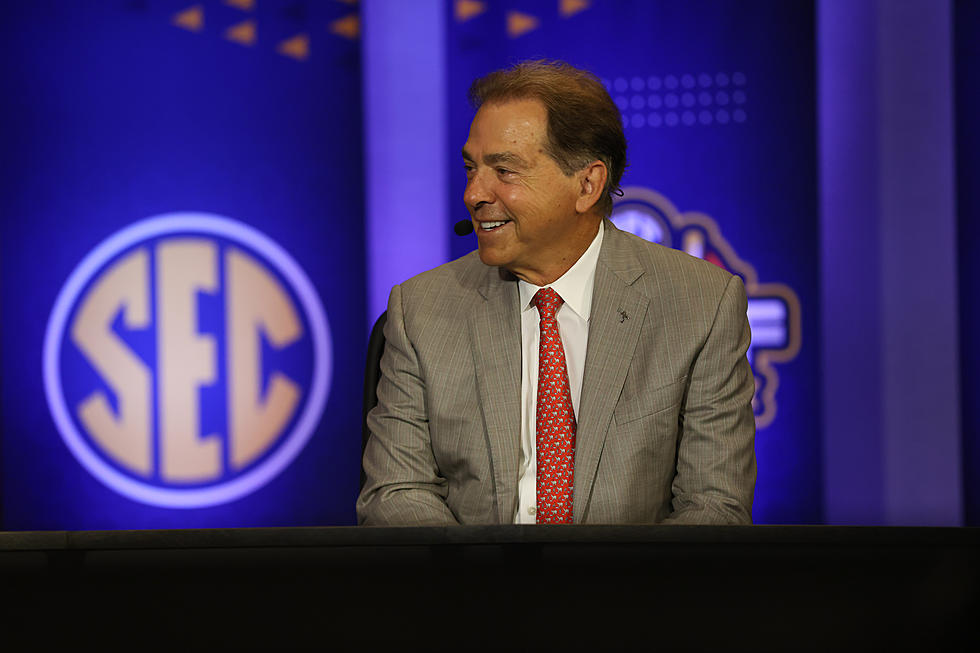 Saban: "Javion Cohen will most likely be a starter."
Jimmie Mitchell
At Nick Saban's media appearance amidst the 2021 SEC Media Days, he all but confirmed that sophomore guard, Javion Cohen, would be a starter in the upcoming season.
"Javion Cohen has developed very nicely and will most likely be a starter," Saban said when asked about the local player hailing from East Alabama, "So if he continues to develop and do his job well he will be a starter at left guard on our team. He's done really well in school, he's a good person and he's worked hard, so we're very pleased."
The sophomore guard, after a solid freshman season in which he was selected to the SEC All-Freshman team and saw time in five games, is entering 2021 as a relatively fresh face to a line that lost many key contributors from last season, including Deonte Brown, who Cohen is set to replace.
Cohen was a four-star recruit out of Phenix City in the class of 2020 and was ranked the 16th player in the state by 247Sports. Although he only saw time in five games, Cohen showed flashes of excellent guard play and should help answer some of the questions around the offensive line going into this season.
Saban also commented on sophomore Kristian Story, providing some insight on his move from quarterback to defensive back, saying, "When you play high school quarterback and you make the move to defensive back, which he thinks he is and we think that's his future as well," Saban said,"He needs a little more time to develop at a new position. (Story) will probably be a quality backup and special teams player this year."
Story, like Cohen, joined the Crimson Tide in 2020, but did not see any playing time last year. After an incredible final high school season in which he was named Alabama's Mr. Football and led his team to a state championship while playing both quarterback and safety in 2019 , Story earned four-star status and chose Alabama over several other SEC programs.
Coach Saban is not typically one to solidify his offensive line rotation this early in the year, as the line usually rotates somewhat throughout the first few games, but Cohen has evidently shown enough this offseason for Saban to feel confident naming him a presumed starter. As for Story, a chance to develop further in his new position could mean great things for the depth of Alabama's secondary moving forward.
Alabama Non Con Opponents
Highest Rated Recruits of the Saban Era
2021 Alabama Crimson Tide Recruiting Class Signees