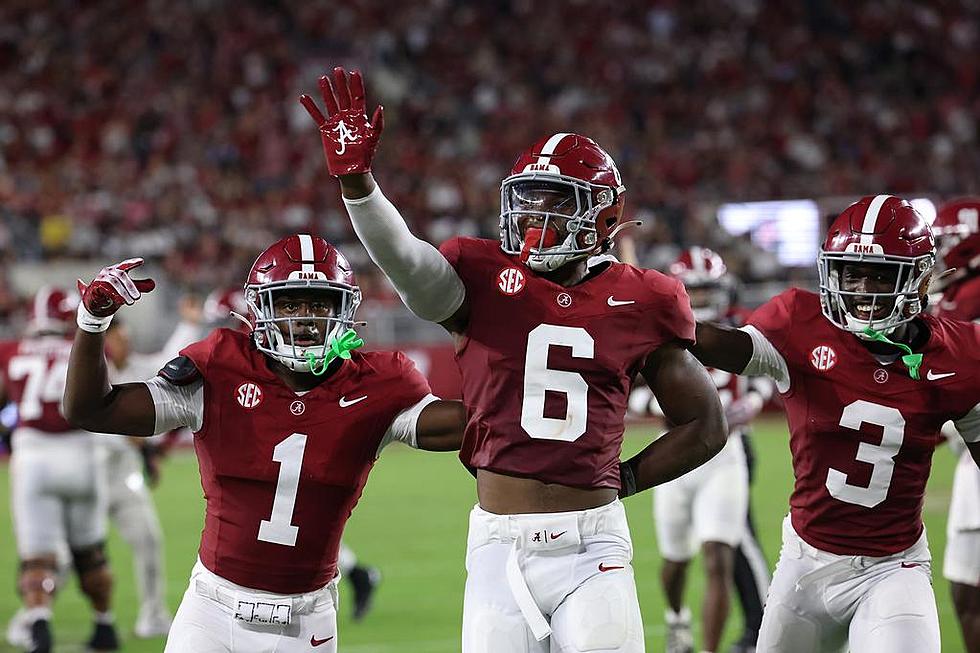 Saban Provides Midweek Update on Two Key Players
Crimson Tide Photos / UA Athletics
In today's SEC coaches teleconference, Alabama head coach Nick Saban gave an update on the status of two banged-up starting members of the Alabama secondary, defensive backs Jalen Key and Malachi Moore, both of whom were injured in the Tide's 56-7 rout of Middle Tennessee State.
Saban brought somewhat positive news to the table, stating, "They're able to practice. Just how much they're able to practice and how close to 100 percent they can get by game time will be the big question that we'll have to answer. That probably is not something we can comment until we get to that point."
Saban also said that linebacker Jihaad Campbell has been practicing and should be able to play against Texas this weekend, discounting a setback. Campbell was in street clothes against MTSU.
Shortly after Jalen Key intercepted a pass from MTSU quarterback Nicholas Vattiato, he exited the field, heading to the locker room. Key did not see action the rest of the night.
Moore was injured after a punt in the second half, ending his night early.
Seniors Kristian Story and Trey Amos filled in for the injured Moore and Key Saturday night.
This weekend, a healthy secondary is vital for the Tide as the vaunted Texas Longhorns offense and Quin Ewers come into Tuscaloosa.
Alabama vs. Middle Tennessee State
Hale County v. Greensboro - Week 2, 2023
Sights and Scenes from Hale County's 44-0 rout of Greensboro