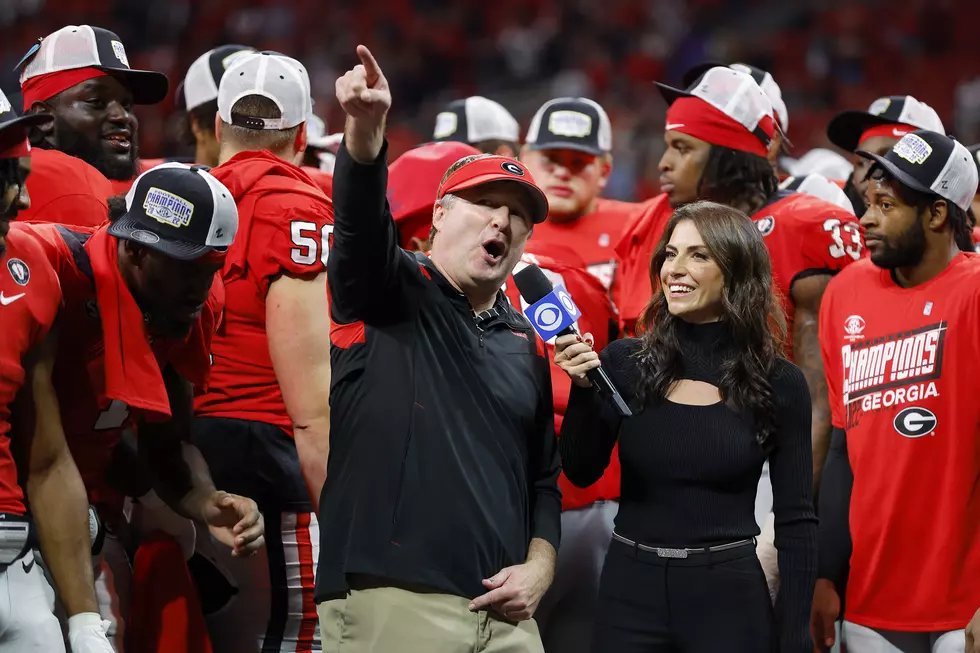 SEC's Hope To Continue CFP Dominance Resides with Georgia
Getty Images
The final College Football Playoff ranking of the 2022 season was revealed, and for the ninth straight year, the SEC was able to get at least one team in the top four. Now for the SEC to have a fourth straight national champion and six out of nine in the CFP era, the conference has to depend on the top seeded Georgia Bulldogs to handle business.
The Bulldogs completed the regular season undefeated for the second straight year, but unlike last year in the SEC Championship game where they lost and dropped to third in the final CFP rankings, they were able to breeze past the No. 14 LSU Tigers 50-30, and retain their undefeated record and number one seed.
However, the season didn't always go as smooth as the SEC Championship went for them, with the biggest example being Georgia narrowly escaping Missouri on the road where the Bulldogs had to score 14 fourth quarter points to comeback and beat the Tigers 26-22. Georgia did also have some big wins though, namely a 49-3 thrashing over Oregon in the season opener in Atlanta and shutting down then-No. 1 Tennessee's high-flying offense 27-13 at home.
The SEC has won the last three CFP National Championships with three different teams (LSU, Alabama, Georgia). While LSU and Alabama both won it with undefeated seasons in 2019 and 2020 respectively, Georgia won it in 2021 in an all-SEC national championship game and rematch of the 2021 SEC Championship game against Alabama. The SEC also won the championship in 2015 and 2017, both thanks to Alabama.
The Georgia Bulldogs will look to keep the conference's championship streak going as well as looking to be the first team to win back-to-back CFP National Championships, starting on December 31, at 7 p.m. CT in the Peach Bowl against the No. 4 Ohio State Buckeyes. If they are able to win and advance, they will play the winner of No. 2 Michigan and No. 3 TCU.
Alabama Basketball vs North Carolina - PKI 2022
Tornadoes advance to state title game