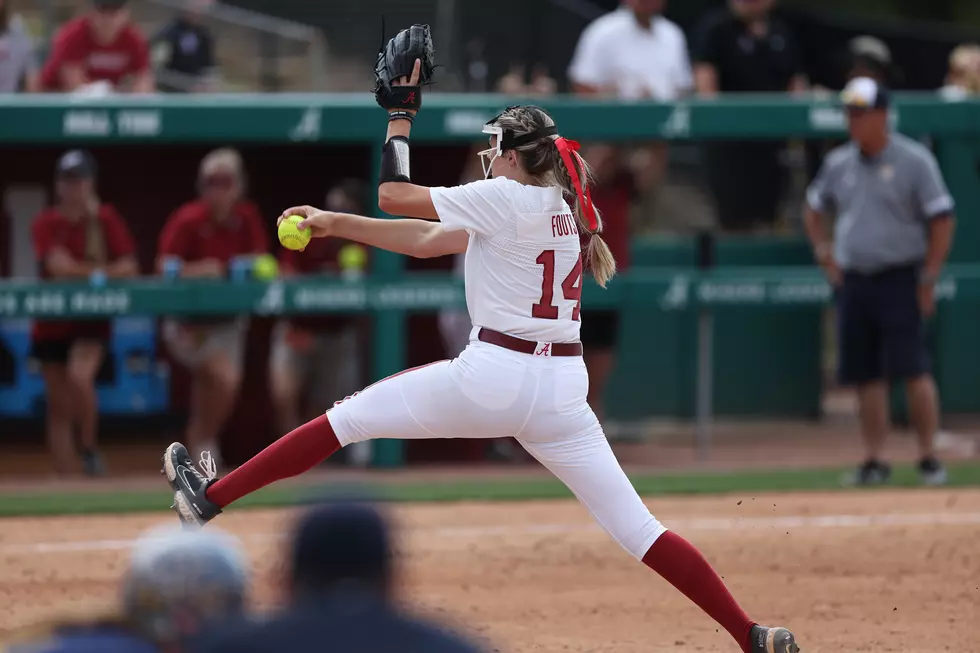 Stanford Stuns No. 6 Alabama at Home
Crimson Tide Photos / UA Athletics
No. 6 seed Alabama fell to Stanford, 6-0, in its first loss in an NCAA softball regional appearance since 2007. The Tide plays again on Saturday – a game scheduled for 7 p.m. CST – to fight off elimination against the winner between Murray State and Chattanooga.
Senior right-hander Montana Fouts earned the start in the circle and threw for 5.2 innings before being pulled for an injury in the sixth. Stanford attempted a steal of second base and the put-out throw from catcher Ally Shipman struck Fouts in the head as she attempted to duck in the pitcher's circle.
She sprang up, almost immediately, showing the then stunned-silent crowd that she was okay, but the look of frustration couldn't be hidden as she was taken out by coach Patrick Murphy. Fouts moves to 23-7 on the year as a starter after giving up seven hits, a walk and five earned runs against Stanford.
The Crimson Tide offense accounted for two total hits in the loss and just never overcame the shot across the bow that was a three-run first inning for Stanford. The Cardinal's right-handed junior Alana Vawter threw for all seven shutout innings, recording four strikeouts and allowing two walks.
Alabama is now 1-2 in postseason play for 2022 and needs three consecutive wins – one Saturday night and two on Sunday – to keep the season alive.
Due to Alabama playing two regional games in one day, coach Patrick Murphy was unavailable to the media following the loss in Game 1.
For more from J.R. and all of the talented staff at Tide 100.9, make sure to check out our content at tide1009.com and on the Tide 100.9 app.
Highest Earning Bama Pros of All-Time
The University of Alabama is known for constantly cranking out world-renowned athletes, but who of the best active or former pro players have the highest career contract earnings?