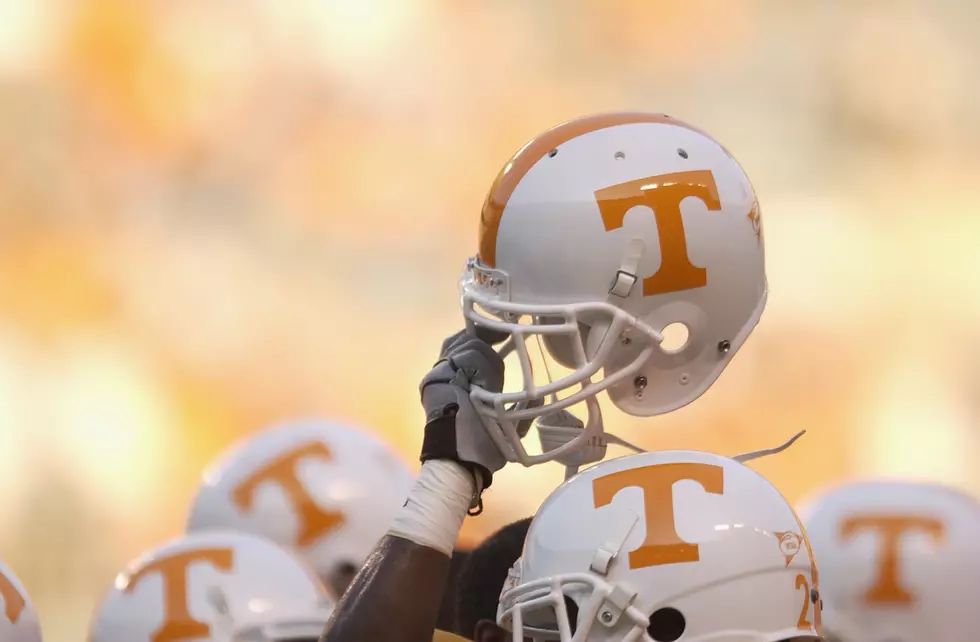 Tennessee Dismisses Lineman From Team After Arrest
Getty Images
KNOXVILLE, Tenn. (AP) — Tennessee has dismissed defensive lineman Ryan Thaxton from the team following his arrest on charges of false imprisonment and domestic assault.
Tennessee athletic department spokesman Zach Stipe confirmed the dismissal Monday. The move was first reported by Volquest, a website covering Tennessee sports.
Thaxton was arrested July 15. University police say Thaxton was arguing with his girlfriend that night when he insisted she come with him to his dorm room. Police say the woman refused but Thaxton pushed her toward the room, picked her up and carried her inside.
According to a court affidavit, the woman tried to leave but he blocked the doorway.
The day after his arrest, Tennessee officials said Thaxton was suspended from all team activities. Thaxton, 19, didn't play any games as a freshman last season.