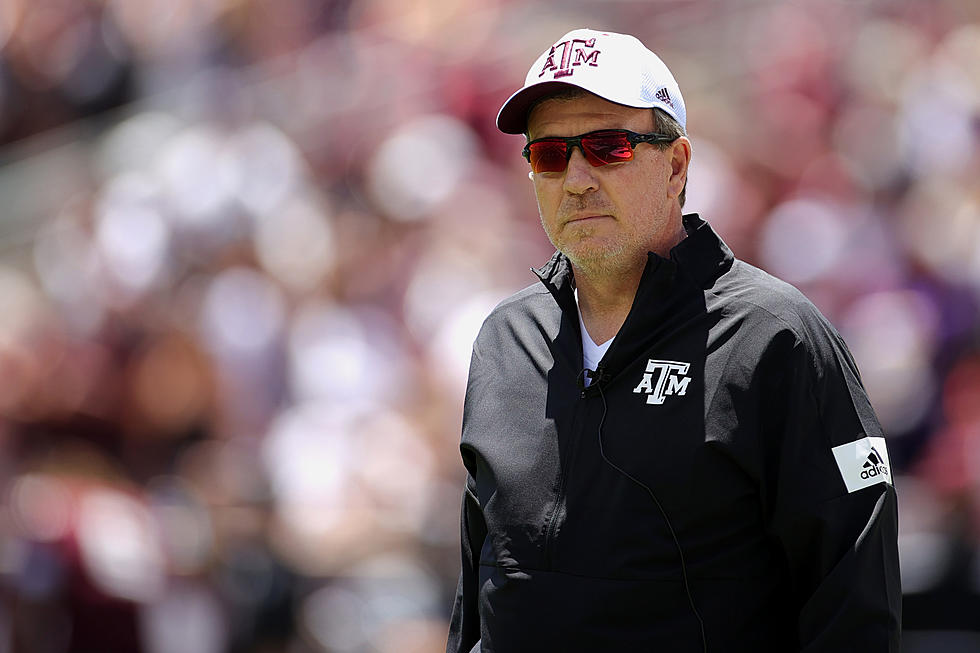 The 12th Man is Beyond Frustrated After Losing Continues
Getty Images
Saturday night on The Plains, interim head coach Cadillac Williams and the Auburn Tigers defeat the Texas A&M Aggies 13-10.
Jimbo Fisher and the Texas A&M started their season 3-1, now they are 3-7 and have been eliminated from bowl contention. This is the first time since 2009 that the Aggies will not be bowling and the first time missing bowling since joining the SEC.
Coming into this year the Aggies were bringing in the number one recruiting class of 2022 and ranked number sixth in the preseason AP Poll. The hype was through the moon in College Station after Fisher called out Alabama coach Nick Saban for cheating in recruiting. The year started out strong with wins over Sam Houston, Miami, and Arkansas but losing to Appalachian State was acceptable.
After a close win against the Razorbacks, things went off the rails for the Aggies. Texas A&M is currently on a six-game losing streak and counting. On this losing streak, the Aggies have lost to Mississippi State by 18, Alabama by four, South Carolina by six, Ole Miss by three, and Florida by 18.
A big issue with Fisher's team this year is not being stable at the quarterback position. At the start of the year, Haynes King was the guy but he has been disappointing this year. Fisher put in true freshman Connor Weigman who has been up and down, because of King's underperforming this year,.
There is a very good possibility that Texas A&M will end up with only one SEC win this year. Next week, they play UMass in a get-right game. Then to end their season, they get to host Brian Kelley and the seventh-ranked LSU Tigers in Kyle Field.
Alabama vs Texas A&M Week 6 2022