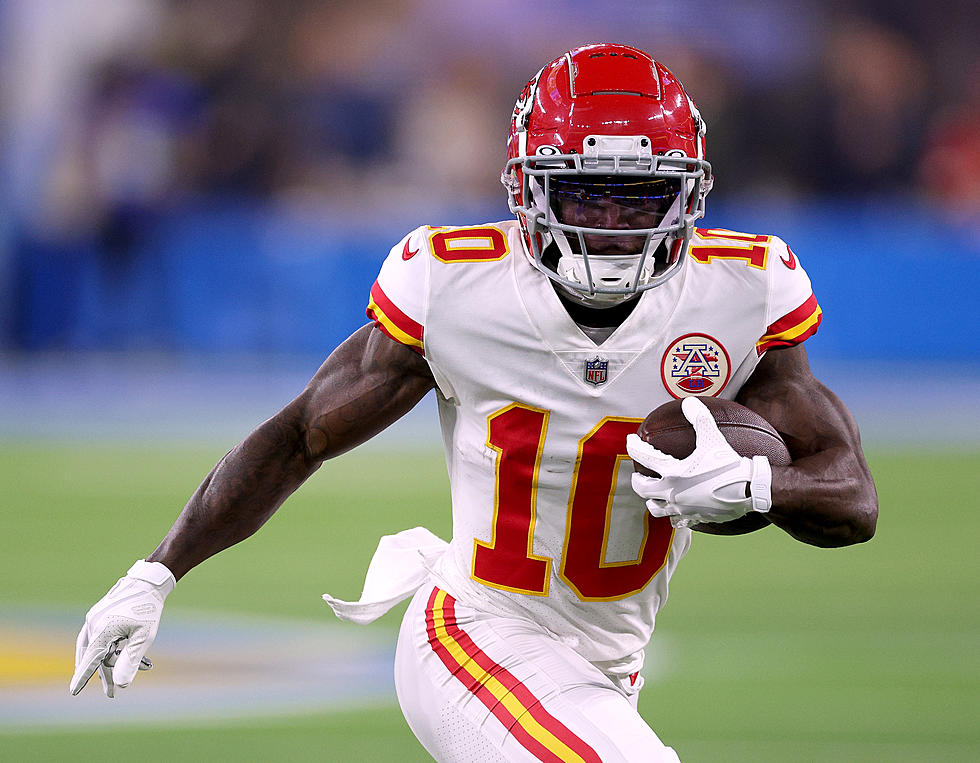 The Dolphins Picked Up a West Alabama Alumnus
Getty Images
The Miami Dolphins traded with the Kansas City Chiefs for wide receiver Tyreek Hill on Wednesday, shortly after it was announced that them and the New York Jets were in serious trade talks for him.
The Dolphins gave up five draft picks for Hill, including its 2022 first (No. 29 from San Francisco), second (No. 50), and fourth round picks, plus its 2023 fourth and sixth round picks.
The Dolphins will sign him to a four-year, $120 million extension, including $72.2 million guaranteed, making him the highest paid wide receiver in NFL history. Previously, the crown of the highest paid wide receiver was held by the new Las Vegas Raiders receiver Davante Adams, who got the title a little less than a week prior to Hill's new extension after he was traded from Green Bay.
The former Chief had a pretty eventful career in Kansas City since being drafted by the team from the University of West Alabama in 2016. His accomplishments so far in the league includes winning Super Bowl LIV with the Chiefs, being a three-time first-team All-Pro (2016, 2018, 2020), being a six-time Pro Bowler (2016-2021), and making the 2010s NFL All-Decade Team. So far in his career, he has 6,630 yards on 479 receptions and 67 total touchdowns, which includes six rushing touchdowns and five returning.
For Miami, signing Hill gives their third year QB Tua Tagovailoa an elite and probable No.1 receiver to pass to this upcoming season, along with other receiving options already on the team, including former Alabama teammate Jaylen Waddle and tight end Mike Gesicki. The team also just signed one of the top free agents in 2022 in OT Terron Armstead earlier this week to help protect the former Alabama QB, who struggled last season as his team had one of the worst pass block win rates in the league, which forced him to get the ball out of his hands quickly.
Other notable weapons that the Dolphins have added to their offense this offseason besides Hill and Armstead are RB Chase Edmonds, RB Raheem Mostert, WR Cedrick Wilson Jr., and G Connor Williams, which are all moves to set up Tagovailoa for success.
The 10 Greatest Athletes from Alabama
Iconic Photos From Alabama's 18 National Championships
Claimed or recognized, no FBS football program has more national championships than the Tide. Look back on all 18 titles in Alabama history with these photos.