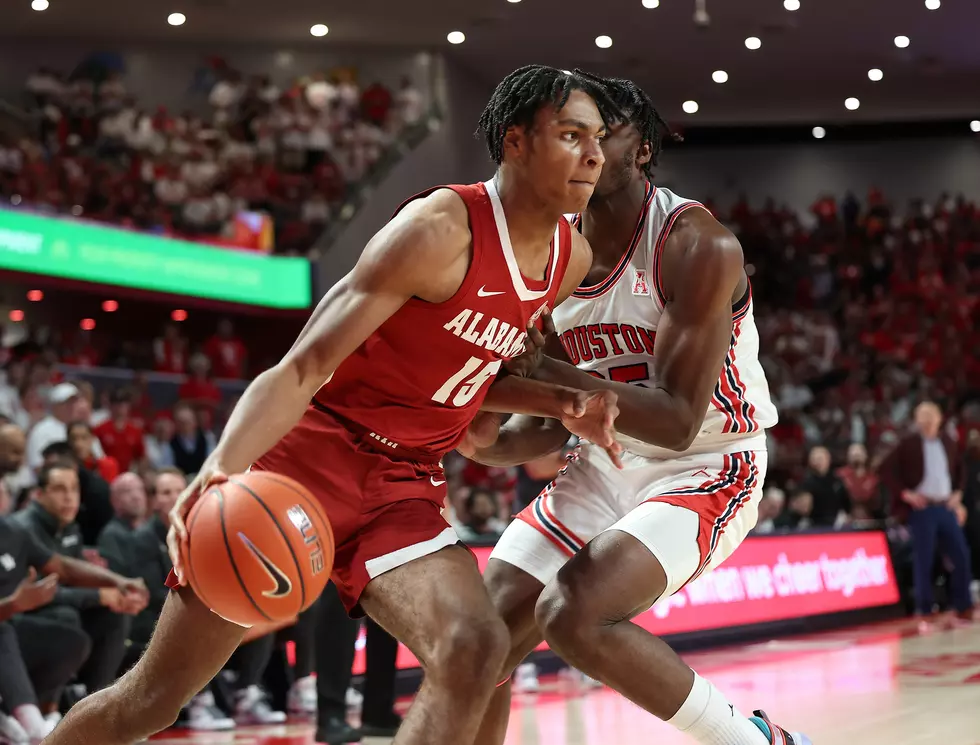 Tide Freshman Dominate in Win over Houston
Photo by Robert Sutton
Coming into the season, Alabama knew that the incoming class of players could be special. Tonight, the world saw the true potential of those freshmen.
The Tide once again knocked off the number one team in the nation when they took down the Houston Cougars in a 71-65 slugfest, becoming the second team to ever take down two number one teams before New Year. The X-Factor of the afternoon? The Tide freshmen.
The best performance by a freshman in Alabama's win was Noah Clowney. Clowney, a 4-star recruit, dominated the Cougar frontcourt today, posting his first collegiate double-double and hitting a lead-taking layup to go up by 2 with 1:12 left in the game. The South Carolina native dropped 16 points and 11 rebounds while anchoring the defensive end with two blocks.
Clowney was also awarded the Hard Hat award, his 2nd in a row and third on the season.
Another key performance tonight by a Bama freshman was from Jaden Bradley. This afternoon, Bradley played an excellent role off the bench, providing a spark on both ends, racking up 12 points and four assists. The former IMG Ascender was also excellent at locking up Houston's best player Marcus Sasser, helping hold him to 9 points (five of which came from free throws), only allowing him to shoot 18% from the field. Bradley will be faced with the daunting task of guarding Memphis' guard Kendric Davis Tuesday night.
Alabama's star freshman Brandon Miller was quiet all night, going 0/8 from the field. However, he still had an immense impact on the game, hitting eight of his nine free throws, six of which came in the final minute to seal the door shut on Houston.
The last (but certainly not least) Tide freshman is Rylan Griffen. Griffen provided a spark off the bench, with a perfect mix of scoring, passing, rebounding, and defense. Griffen helped light a fire under the Tide to help them mount the comeback.
The Tide will look to continue to rack up big wins Tuesday night, as they will head back to Coleman to take on the 7-2 Memphis Tigers.
Alabama Basketball vs North Carolina - PKI 2022
Hillcrest vs Northridge