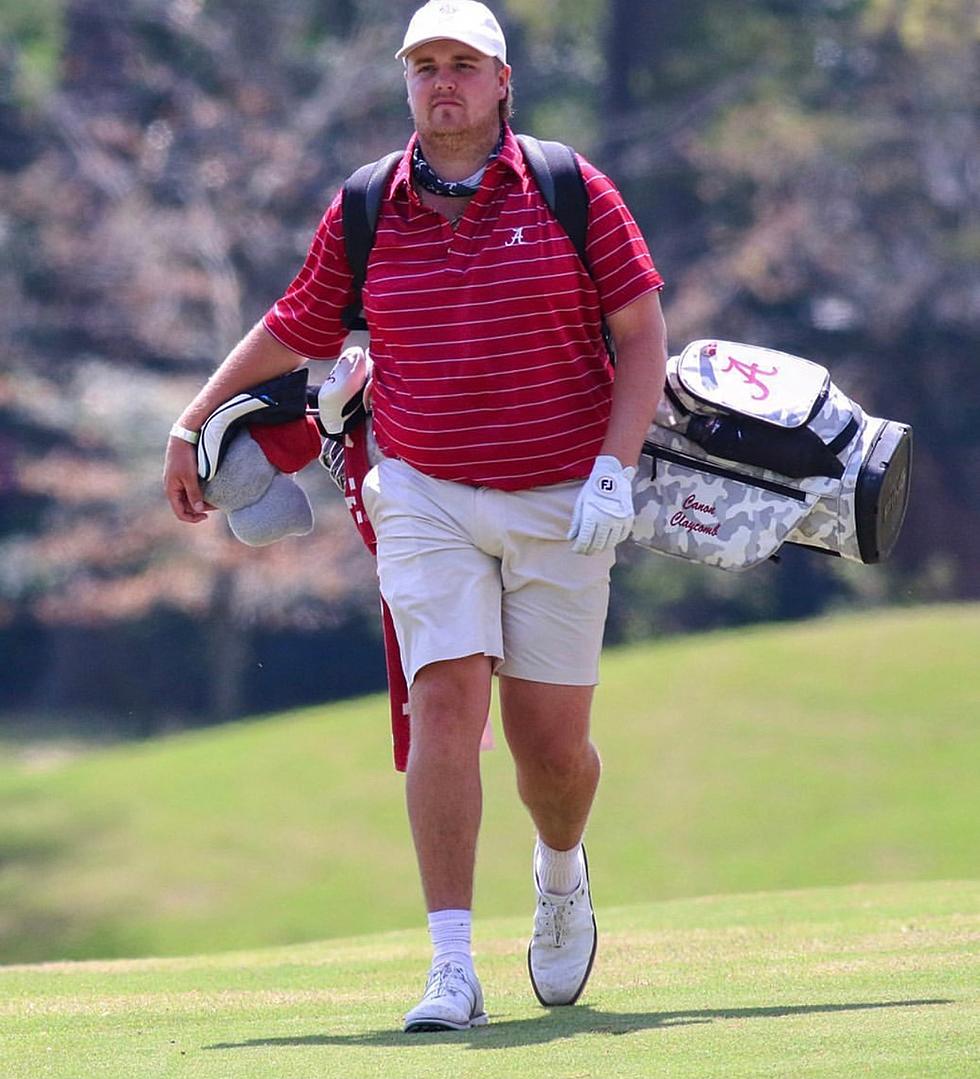 Tide Golf Set to Compete in John Hayt Intercollegiate
Canon Claycomb and Barstool Athletics on Twitter | @stoolathletics
The Alabama Crimson Tide Men's golf team is traveling down south to kick off its spring season. The John Hayt Intercollegiate in Ponte Vedra, Florida will start the team's push toward the NCAA Championship.
The John Hayt Intercollegiate takes place on Feb. 5 and 6. Hosted by the University of North Florida, the match will take place at Sawgrass Country Club. The club used to be the former home of the Players Championship which now resides at TPC Sawgrass just on the other side of State Road A1A.
Head coach Jay Seawell shared his excitement at the start of the spring season.
"It's that time of year where your heartbeat gets a little bit faster. We're excited, we're in the last week of preparation as we get started for the spring," said Seawell.
In the fall, the team was able to capture its first team championship in two years at the Rod Myers Invitational. It was able to grab the victory due to the outstanding play of seniors Canon Claycomb, Thomas Ponder, and freshman Nick Dunlap. Claycomb received medalist honors after he finished 11-under-par, with a final round of 65.
The Crimson Tide will face some tough competition in Florida, as Vanderbilt leads the field. The Commodores are starting the spring season ranked No. 1 by Golf Week. Their matches in the fall were topped with 3 first-place finishes and several match play wins.
Alabama wants to leave Ponte Vedra with some positive momentum to kickstart its spring season. Coming in at No. 15, Coach Seawell will need to see more outstanding play from his team to achieve that goal.
The next match will take the Crimson Tide to Panama City, Florida to play against the Florida State Seminoles on Feb. 19 – 21.
Crimson Tide Class of 2023 Commits
A look at all Alabama commits from the class of 2023.
Alabama vs LSU
Alabama vs Arkansas Basketball January 11 2023