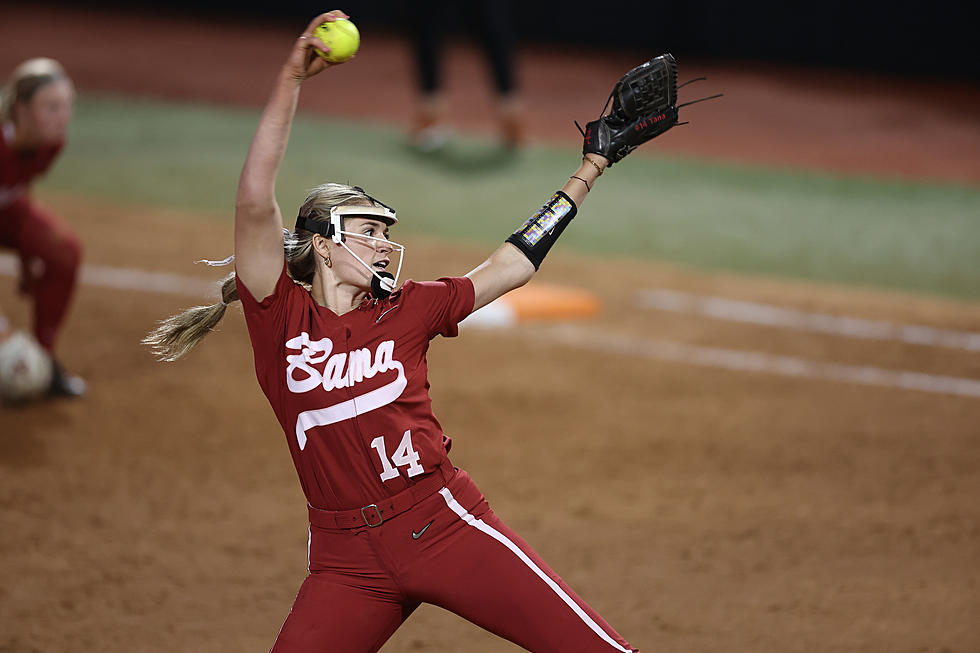 Tide Softball Comes Up Short Against the Longhorns
Crimson Tide Photos / UA Athletics
Alabama softball faced a tough loss against Texas at the Bevo Classic on Friday.
There were high hopes for the game with Montana Fouts' 100th career start, and Alabama's strong batter lineup of Kenleigh Cahalan, Ashley Prange, and Ally Shipman.
Fouts closed a scoreless second inning with a strikeout, tying her with Jackie Traina for the 5th all-time in program history.
Texas turned up the heat in the third inning racking up five runs and putting Alabama in a bit of a frenzy. Alex Salter came in to pitch for Tide during the bottom of the fourth and ended it with a strikeout.
Ashley Prange welcomed the fifth inning with a three run homerun, cutting into the point difference going 5-3 Longhorns up.
The Tide was looking to close the point gap, but Texas brought in pitcher Estelle Czech who ended Bama's inning.
Both teams sat at their scores during the remainder of the game leading the Longhorns to a victory, going 5-3 against Alabama.
Although the loss is unfortunate, there are some highlights from Friday's game. First is this game was only Alabama's second to a ranked team this season. Secondly, five points scored is the most Tide has had in an inning this year. Finally, Fouts is close to becoming the fifth Alabama player to hit 1,000 career strikeouts.
There is plenty hope for Tide softball for the remainder of the season, and Texas is just a bump in the road.
Alabama vs Texas (Game 2)
Alabama vs Columbia Baseball
Alabama falls to Texas A&M in College Station to Close Regular Season
Sights and scenes from Alabama's loss against Texas A&M