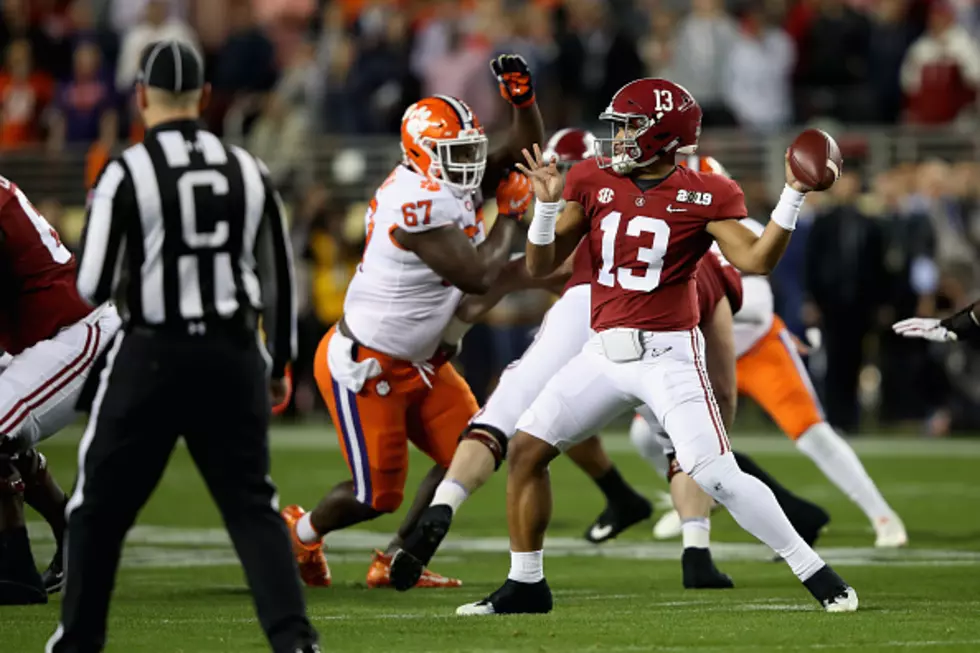 Tua Tagovailoa on Leadership and the Lessons Learned from the Clemson Loss
Getty Images
Following a stellar sophomore campaign as Alabama's starting quarterback, junior Tua Tagovailoa looks to steer the Crimson Tide's ship toward a national championship date in New Orleans.
The Ewa Beach, Hawaii, native took the podium at SEC Media Days to share his thoughts on his second season as the starter and the role he will play on the team.
The 44-16 loss to Clemson left a sour taste in Alabama fans, players and coaches but according to Tagovailoa, the loss may be a blessing in disguise for the this year's team.
"It was good that we lost because what can you learn if you keep winning? You can't learn as much. Being that we lost, it was a good experience for our team entirely because a lot of us have come back." Tagovailoa said.
He further elaborated on how the loss has refocused the team on winning games.
"It's something that you don't take for granted now. Winning isn't something that you should take for granted and how we go on about doing things now and where we are going with this is how we take ownership over our team as far as the leaders on the team." Tagovailoa said.
Throughout the spring, developing leadership has been of high importance to the team. the juior quarterback addressed how it was Saban that addressed the issues concerning leadership and not the players.
"We didn't as players address that to the team. It was mostly Coach Saban addressing it to the team that it was a lack of leadership." Tagovailoa said.
Tua begins his second season as the Crimson Tide's starting signal caller August 31 in Atlanta against the Duke Blue Devils.