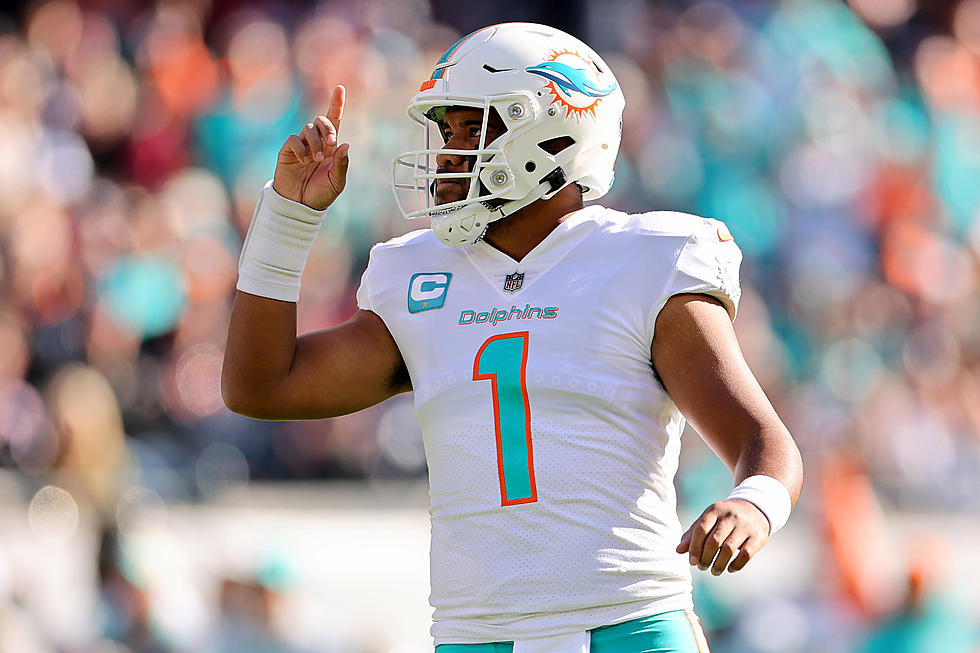 Tua Tagovailoa Raises Money for His Home
Getty Images
On August 8th, the National Guard was called to Maui, Hawaii, as wildfires were spreading fast. As of August 16, 106 people have died and the wildfires have not stopped. The wildfires are currently destroying one of the most beautiful places in the United States which many people love to visit. To respond, Miami Dolphins quarterback Tua Tagovailoa and his foundation (The Tua Foundation) have set up a fundraiser to help the people of Maui.
Tua obviously cares deeply about Hawaii and his heritage. He was born and raised in Ewa Beach, Hawaii, which is about 113 miles away from Maui. As well as donating to Maui, Tua also embraces his Hawaiian culture by getting a full-sleeve Samoan tattoo.
On Wednesday, Tua spoke to the press for the first time since the wildfires started.
"Yeah, I am definitely following it a lot closer. I didn't understand the magnitude of how big the fires and whatnot were going to get. Our thoughts and prayers go out to the families. I have a couple of friends that live in Maui that also spend a lot of time in Owahu. Just a lot of prayers and thoughts going out to those families out there," said Tua.
The Tua Foundation has raised over $76k in donations. All of the profits go to support Maui. If you would like to donate, click here. 
Alabama at 2023 SEC Media Days
Iconic Photos From Alabama's 18 National Championships
Claimed or recognized, no FBS football program has more national championships than the Tide. Look back on all 18 titles in Alabama history with these photos.