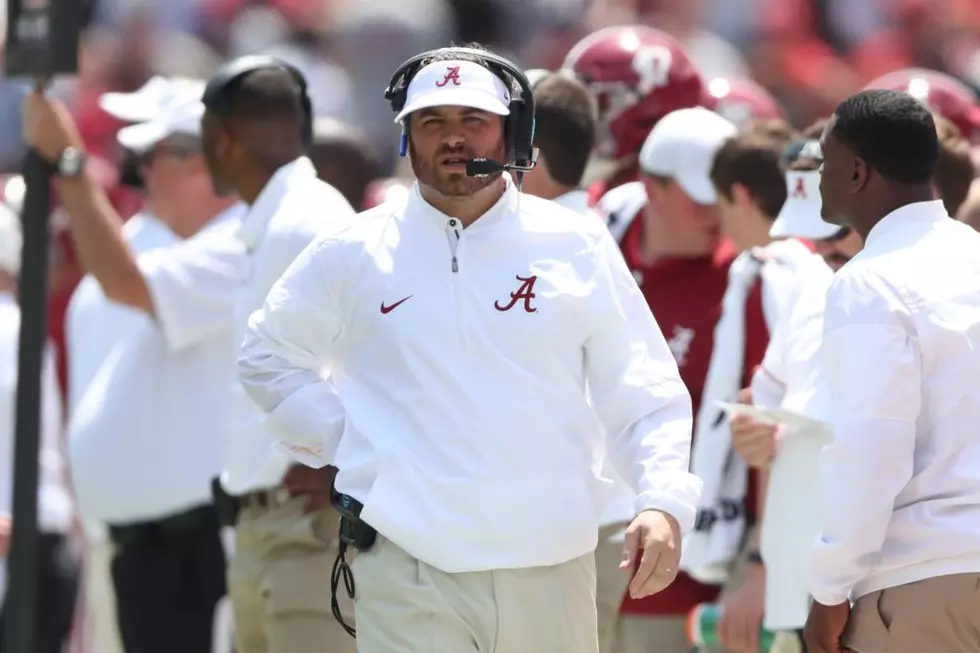 Unlike 2019, 2020 Defense Solidified by Freshmen Play
Photo Courtesy of Theathletic.com
The 2019 college football season seems like a decade ago. Many Alabama Crimson Tide football fans appreciate that feeling. After all, statistically, the Crimson Tide fielded one of the worst defenses under Nick Saban since his arrival in 2007.
To be completely fair to Saban and his defensive coordinator Pete Golding, the biggest reason for the struggles a season ago were injuries. The projected inside linebacker duo of Dylan Moses and Joshua McMillon were both lost for the season with knee injuries before taking the field against Duke in the season opener. LaBryan Ray missed eight games due to a foot injury. Though he didn't miss any time, Raekwon Davis dealt with a nagging ankle injury for some of the season.
Tack on the departure of Quinnen Williams to the NFL, the Crimson Tide were forced to play three freshmen in the front seven with more often rotating in for substitutions.
Those freshmen, most notable Christian Harris, Shane Lee, Christian Barmore, Jordan Battle, Justin Eboigbe and DJ Dale, played well by freshmen standards. However, it wasn't enough.
The averages and rankings can be deceiving. Alabama finished 13th in points allowed per game and 21st in yards allowed per game. However, those numbers are skewed by a weak out of conference schedule. In truly competitive games, Alabama allowed at least 20 points in all but two SEC games. In the two losses, Alabama allowed 40+ points (though 14 came from turnovers against Auburn.)
But things have turned a corner for Golding and company. Due to the injuries, those freshmen earned valuable experience. Guys like Battle, Harris and Barmore are leaders on the team.
Turn the page on season later, and the freshmen of the defense are earning the spotlight thanks to stellar play.
Now, Will Anderson and Malachi Moore are the most popular players making waves in their first year of collegiate action. However, Byron Branch and Tim Smith have carved out rotational roles that have given much to be proud of.
To focus on Anderson and Moore though, both have been more than just bright spots, they've been impact players.
Anderson leads the SEC in quarterback pressures and has three sacks in the past two games. Overall, he has 35 total tackles, 6.5 of which were for a loss.
Moore has 40 total tackles, six pass defenses, two interceptions and a forced fumble returned for a touchdown.
Moore leads the team in caused turnovers. Anderson is second on the team in sacks and tackles for loss.
Though these freshmen benefit from the experience around them, there's no doubt they've proven to be formiddable components to a much improved unit. Couple Anderson and Moore with the promising production of Branch and Smith in rotation, the 2020 Crimson Tide defense has taken a step back to the Saban defenses Alabama fans long to see once again.
Though the rankings are skewed by most programs playing stricly conference-only schedules, the Crimson Tide defense has allowed just one 20-point game since the Ole Miss track-meet. In nine games, only three teams have scored more than 20 points on this defense.
That's impressive no matter what, but doubly so for an all-SEC schedule that featured Texas A&M, Ole Miss, Georgia (the three teams to score 20+) and Auburn.
No one should be shocked Saban could turn a former weakness into a strength, counting on the play of a pair of outstanding freshmen to help lead the defense into the postseason.