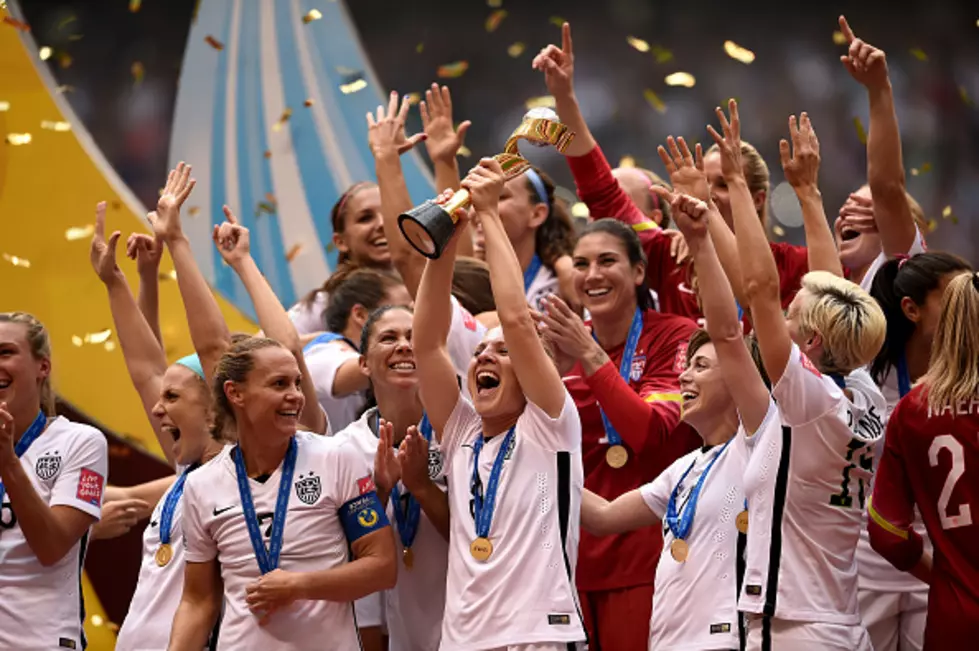 USA Wins Women's World Cup Over Japan, 5-2
(Photo by Dennis Grombkowski/Getty Images)
It was an exciting start and an absolutely dominant performance as the USA defeated Japan in the Women's World Cup Final, 5-2.
Only one word can describe the first 28 minutes of this match: intense. In the first five minutes, American midfielder and captain Carli Lloyd scored two great goals, one from a great set piece off a corner kick to get her an open shot in the middle of the box and another goal off a free kick, as she was able to stretch and make contact with the cross on her foot.
Midfielder Lauren Holiday banged home the third goal of the match in the 14th minute when she won a ball that was played behind the Japanese defense. The Japanese defender was able to flick the ball into the air, but Holiday was able to make perfect contact and smash home the Americans' third goal.
And it wasn't two minutes later that Lloyd notched in her hat trick for the evening, on an amazing 54 yard shot that barely creeped over Japan's keeper who was just a little bit too far up-field out of position.
However, Japan didn't give up, even being down 4-0, and was able to knock in their first goal of the match in the 27th minute from forward Yuki Ogimi.
Throughout the next 18 minutes of the half, possession flipped back and forth between the two teams, and the half ended at a 4-1 advantage for the Americans.
The Americans came out aggressive in the second half, but on a free kick from over 40 yards out, USA defender Julie Johnston defended the incoming ball great, but an unfortunate bounce off her head allowed the ball to roll past American keeper Hope Solo, moving the score to 4-2, and it seemed as if that could be the shot in the arm that Japan needed to make a comeback.
And then Tobin Heath happened.
The US midfielder scored her lone goal of the match when a corner taken in the 54th minute was lofted over the goal, but was played back into the box from Morgan Brian and Heath only needed one touch to calmly pass the ball into the onion bag, pushing the lead back to three goals.
In the 79th minute, Abby Wambach subbed into the game for Heath, and before she made her way onto the field, Lloyd made a class move and placed the captain's armband on Wambach's arm, easily one of the best moments in the entire match.
After three minutes of stoppage time, the United States were able to hold on and win its third Women's World Cup title by a score of 5-2 over Japan.